How To Crochet: A Beginner's Guide
This is a regularly-updated index of all of my crochet tutorials that can teach you how to crochet. Some of them have been published here on Crochet Concupiscence. Others were published on various sites around the web that I also write for. In addition to these tutorials, you can find links to a wide variety of crochet tutorials from around the web here.
Crochet Stitches
How to SC, HDC, DC and TR (the four basic crochet stitches) … Note that this was my first tutorial post and it uses links to other sites rather than my own photos and instructions. A related post is this crochet basics infographic. And you may also like this guide to basic crochet stitches.
I've also got an updated guide to single crochet, including sc2tog decrease. And here is an updated guide to half double crochet. And an updated double crochet tutorial.
How to Read Crochet Symbol Charts
Understanding the difference between crochet bobbles, popcorns and clusters. This is the only other tutorial here that uses photo instructions other than my own. Also: How to Crochet a 3 Treble Cluster
How to Crochet 4 Basic Stitches Taller than Treble: Double Treble Crochet (DTR), Triple Treble Crochet (TrTr), Quadruple Treble (Quad Tr) and Quintuple Treble (Quin Tr). And tips for maintaining tension.
How to Crochet V-Stitch with several variations
How to Crochet Crossed Double Crochet (XDC) and Crossed Treble Crochet
How to Crochet the Crazy Stitch
How to Crochet Picots (with variations)
Ultimate Guide to Chevron Crochet
How to Crochet Crocodile Stitch
How to Crochet Extended Seed Stitch
How to Crochet the Solomon's Knot AKA Lover's Knot; and here's another version; and here's the complete guide
How to Crochet Daisy Stitch AKA Star Stitch
How to Crochet Post Stitches, Complete Guide
Crochet Motifs and Stitch Patterns
How to Crochet an Ombre in Blue
How to Crochet Butterfly Stitch
How to Crochet a Classic Granny Square
How to Crochet a Granny Circle
How to Crochet a Granny Rectangle
How to Crochet a Granny Triangle in the Round
How to Crochet a Granny Square (on Craftsy) plus a Tip for Closing the Corner on a Granny Square (@aboutathome)
How to Crochet a Two-Color Wave Stitch
How to Crochet a Thick Cable Stitch
Crochet Post Stitch Rectangles
My guide to yo-yo crochet at Red Heart blog
Crochet Technique Tutorials
Ultimate Guide to Thread Crochet
Ultimate Guide to Filet Crochet; see also basics of filet crochet (including calculating starting chain)
How to c2c Corner-to-Corner Crochet + c2c crochet patterns
Ultimate Guide to Bead Crochet
Ultimate Guide to Hairpin Lace Crochet
Ultimate Beginner's Guide to Tunisian Crochet
Ultimate Guide to Broomstick Lace Crochet
Another version: How to Crochet Broomstick Lace
How to Tunisian Entrelac Crochet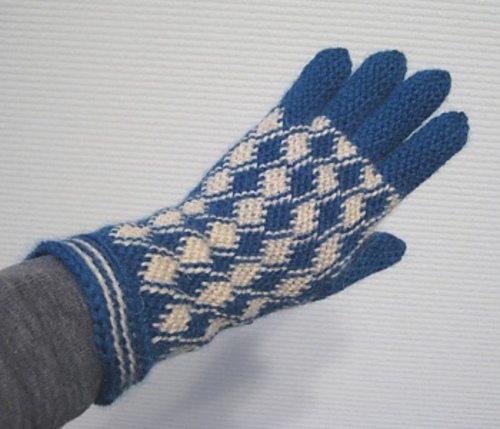 Basic Guide to Bosnian Crochet (photo credit Keito Dama)
How to Crochet a Shawl: Ultimate Resource Guide; get inspiration from my roundup of 100 crochet shawls
How to Invisible Russian Join Yarn
Crochet Project Tutorials
How to Upcycle an Affordable Doily into a Stunning Crochet Placemat. This was updated for posting on Patchwork Posse: How to Turn a Paper Doily into a Crochet Placemat + Making Your Placemat Lay Flat
How to Make T-shirt Yarn and How to Crochet a Tarn Pet Bed
Woven Granny Square Crochet Wall Hanging DIY
How to Upcycle Old Fishnets into Sexy Armwarmers with Crochet; see a newer version of this tutorial here
Beads and Bullions Clay and Crochet Boho Necklace Tutorial
Easy Crochet Wedding Table Centerpiece Tutorial
How to Add Color to Crochet with Fabric Markers
Other Crafty Tutorials