At the end of each month I share a collection of the various things I've written about here and in other places all around the web. If you missed something, find it here. If you loved something, share this post with others!
SPONSOR OPPORTUNITY: Look at Crochet Concupiscence by the numbers!
Kicking Off The New Year
I began the month by sharing my Crochet Concupiscence plans for 2015. I also did posts reintroducing the weekly Saturday Link Love posts and Sunday Instagram crochet posts for those people who need more info about how those work. I also recommended some Crochet Resolutions for a Crafty 2015, along with specific tips for creating a crochet plan, and provided a sample 12 month skill-building crochet plan.
Crochet Art
Etsy Crochet Artist Katikaart: Portraits, Animals and Still Life Art in Bold Colors with Beautiful Details
Hyperbolic crochet art from mathematician Gabriele Meyer
Beautiful crochet art hats from Ana Voog
Crochet Books
The Crocheter's Skill-Building Workshop by Dora Ohrenstein. Recommended Title!
Tunisian Shawls by Sharon Silverman
Hooked on Crochet by Ruth Maddock
Cozy Toes for Baby: Sweet Shoes to Crochet and Felt
; sales get donated to a good cause with this crochet book. Learn more here.
Bathtime Buddies: 20 Crocheted Animals from the Sea
by Megan Kreiner. Read my post.
7 Trafalgar Square crochet titles
Crochet Fashion
Designer Crochet Fashion: natargeorgiou. I love how the designers combine traditional crochet and embroidery with unconventional materials such as neoprene, which is what forms the basis for this skirt and bomber jacket.
Designer Crochet Fashion: Simone Rocha
Spring 2015 Designer Crochet Fashion
Crochet Style Tip: Think Convertible
Crochet Health
How Crochet Can Help Caregivers, an About.com article, which was a bit of a follow-up to my article on the same topic at Lion Brand.
Crochet for Self-Esteem After Mastectomy, a true and inspiring story about healing through crafting
Crochet Health Interview with Catherine Richardson
Crochet Health Interview with Alex of CrochetingThruChronicDiseases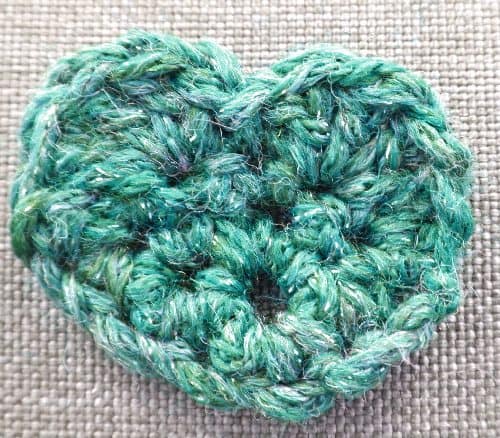 Crochet is Self-Care for Caregivers
News About Crochet Healing People
6 Health Reasons to Knit or Crochet in a Group
Crochet Patterns
5 Skein Oversized Ribbed Double Crochet Scarf
10 Crochet Heart Patterns for Valentine's Day (on About.com) and 20+ crochet heart patterns (on this blog)
Roundup of Broomstick Lace Crochet Patterns on Craftsy
Crochet Tutorials
How to Crochet a Flower (on Craftsy)
How to Crochet a Granny Square (on Craftsy) plus a Tip for Closing the Corner on a Granny Square (@aboutathome)
5 Easy Ways to Build Your Crochet Skills
Crochet Inspiration
Viki's Crochet Drawstring Bags
Crochet News and Information
Yarn Things
33 Animal, Plant and Alternative Fibers you can use for crochet
What is a good, affordable, luxe-feeling yarn?
More Crafty Stuff
Belize Crochet and Crafts … I also did a general post about my trip to Belize on my personal blog, Diary of a Smart Chick
And Some Special Thanks
Special thanks again to:
Artist Emma Leith (@EmmaLeithBox) for mentioning my roundups and link shares in her free crochet heart pattern / yarn bombing post
Amanda Lightfoot for this lovely comment: "Hi Kathryn! I love your blog! I check it daily to see your posts. I love crochet as well. Learned how as a young girl. I wanted to let you know that I crochet with a chronic illness. I am in stage 4 renal failure. I have dialysis treatment 3 days a week and am currently waiting for a transplant. I often crochet to help pass the 4 hours of each treatment. I have made numerous items for friends and family during treatments. Please continue to inspire others as you have and continue to inspire me."
As well as Crystal Wall who commented, "Thanks for all the gorgeous pictures. I love all of them. You showcased a few projects that I saved. I love your blog, follow you on BlogLovin. Read every post. Thanks for great crochet!"
To Crochet In Paternoster for mentioning me in a blog post about crochet heart patterns
To @lionbrandyarn and @becraftsy for both mentioning me in their newsletters this month