Earlier this month I shared some of my favorite crochet art featured in Link Love posts so far this year on the blog. But there are so many more that I thought I'd do another roundup.
@crochetkween answered the question What is Freeform Crochet?
Suz Place played with creating crochet inspired by aboriginal art and has started a Pinterest board for her inspirations.
@lionbrandyarn shared the amazing crochet art of Nathan Vincent in 7 Wonders of The Yarn World; @HuffPost had an interview with Nathan Vincent
I loved the @knithacker roundup of knit and crochet pigeons. It included two from crochet artist Laurel Roth and one from Anne-Claire Petit. I then did my own roundup of crochet pigeons.
I'm loving this yarnbombing documentary, which I found thanks to a post by @kpwerker
New crochet art shared by Kate Jenkins
Amanda of The Natural Dye Studio shared some of the workings of her Kaleidoscope CAL project. This one is from Agrarian Artisan.
And this was some Valentine's Crochet Art by Kate Jenkins
Crochet Mont Blanc Art by @twinkiechan
Crochet Bird Art by Creative Carmelina
Crochet artist Xenobia Bailey had work in a new four artist exhibition in Brooklyn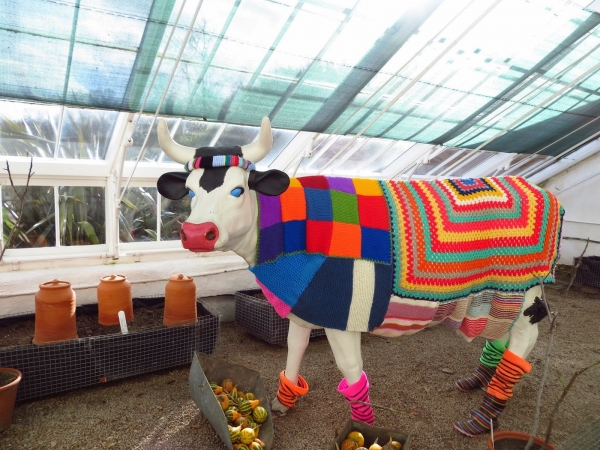 Crochet and Knit Yarnbomb Cow shared by Bunny Mummy
@jessicapolka shares her lessons from crocheting alcohol dehydrogenase
@crochetme shared a terrific selection of beautiful crochet potholders that are definitely worthy of turning into wall art for the home!
Something in the Water Plarn Eco-Art Crochet Project Growing in Brazil
@gingerbreadbun explores playing with freeform crochet
@byhaafner shared the yarnbombed van/ market stand of a local Thai yarn shop
L is For Love shared some of her crochet around rocks; have you seen my roundup of crochet covered stone art?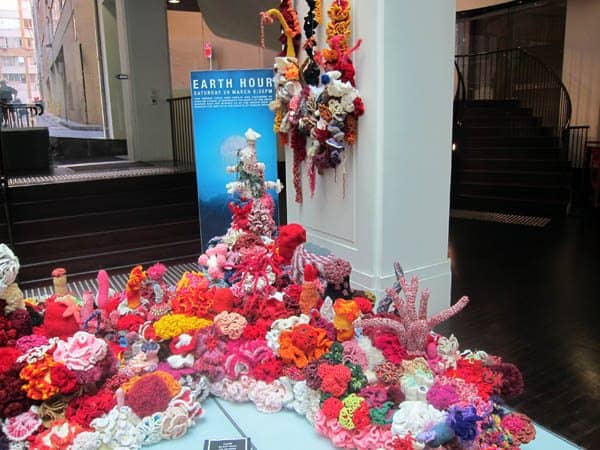 @freshstitches shared this crochet coral reef in Australia
Reversible freeform crochet scarf by Renate Kirkpatrick
Profile of Crochet Artist Arline Fisch by @Derryerkan
Crochet Words Printable Art via @repeatcrafterme
"Christie's offers a Best of Best exhibition in Hong Kong that promises to showcase sterling quality works of art from the Asian fold and Ruth Asawa is a phenomenal discovery." (news source with a nice profile of crochet artist Ruth Asawa)
New crochet and knit art show featuring the work of Ann Tilley
@TheFiberFriend on Examiner did a post on VK Live and included a slideshow of some of the work including this crochet art by Ashley v. Blalock
Crochet bike represents "the story of how farmers look after the national park environment whilst supplying natural materials that are manufactured into products."
@lastejeymaneje shared the crochet lamps of @naomipaul; see more crochet lamps here
@molliemakes did a roundup of the crochet art by Su Ami, who I've featured in roundups of microcrochet