I've been recapping 2012 crochet all week but I don't want to neglect to roundup the posts from this last month of the year. Here they are!
Favorite Posts
There were two big events on Crochet Concupiscence this month. The first was the 12 Days of Crochet Christmas giveaway. Thanks again to the terrific sponsors who helped to make that giveaway happen. It was so fun to be able to offer such great prizes to the wonderful people who read this blog.
The other fun thing was my daily Awesome Crochet Blogger Awards. These highlight some of the best blogs in the crochet niche. It's a small way for me to recognize the amazing work of other bloggers and a way to help my readers discover terrific craft blogs. I loved doing these this year as much as last year and intend to do it again in December 2013 as well.
Crochet Art and Artists
Total Process Crochet Artist Yokoo Gibran
Belgian Home Crochet Artist Renilde de Peuter
Actress and Crochet Artist Sarah Louisa Burns
10 Examples of Crochet Taxidermy Art
Crochet Octopus in Stop Motion Video
The Case for Establishing a Knitting and Crochet Museum
And some recent news from 3 crochet artists
Crochet Inspiration
16 Examples of Crochet Christmas Decor
20 Free Patterns for One Skein Crochet Projects
I shared the Escama pop top bag that I got and then shared the new video tutorial they've done for how to crochet a pop tab ornament.
Looks Like a Granny Square – But It's Not Crocheted!
Crochet Books
The Wonderful World of Dona Z. Meilach
Not Your Nana's Needlework: Bargello Crochet Patterns
Crochet Fashion
Rocket Dog Shoes with Crochet Embellishments
Paul McCartney's 1967 Granny Square Vest
Crochet and Health
I'm continuing to share posts about crochet and health as well as news about my book Crochet Saved My Life (which has its own new website now!)
Elderly Blind Woman Crochets to Cope with Cancer
How Crochet Helps with Chronic Fatigue
Crochet and What Autism Feels Like
General Crochet News
11-year-old Boy Teaches Yarnbombing Class
Same Sky Fair Trade Crochet in Action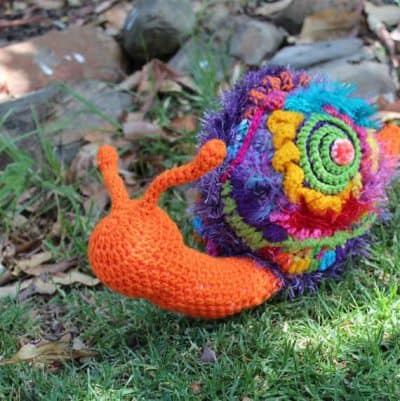 iPhone Game Features Crochet Characters
Los Angeles Women Seek to Launch Mobile Yarn Truck
Did Rosey Grier Really Crochet?
My Life in Crochet
Photo Tour of my Crocheted Home
My New Broomstick Lace Cotton Scarf
Thank you so very much for following this blog in 2012. I look forward to starting the new with you and spending 2013 sharing lots more in crochet!