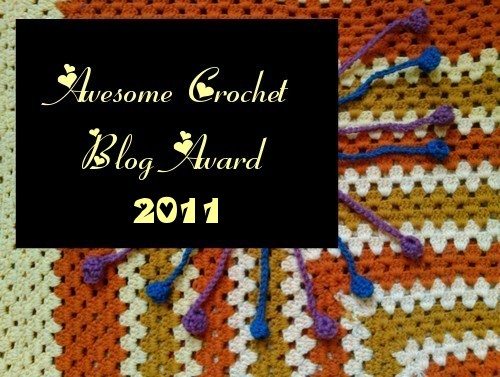 Each day in December is a day of celebration here at Crochet Concupiscence. I'm honoring some of my favorite crochet bloggers with special awards that recognize the most unique and wonderful things about their blogs. Learn more about this project here.
Congratulations to today's award recipient:
You have received this award for:
Most Thought Provoking Crochet Blog
Crochet isn't typically considered a controversial topic but there are a surprising number of tough issues in this business. Laurie isn't afraid to tackle them and to raise awareness of important things in the crochet community as a result. She uses her previous experience in the marketing world to teach us about the business of crochet sales. She debunks crochet myths. She challenges yarn sellers to give attention to crocheters. And on a lighter note, she answered the question last month, "can you crochet bacon?" I love your work Laurie!
Winners are welcome to snag the above image to share on their blog with a link back to this post. Alternatively, they can grab the sidebar button using the code beneath the button in the sidebar to the right of this post.