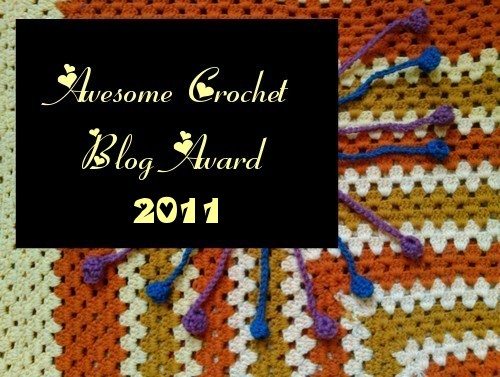 All throughout the month of been celebrating the cream of the crop in the crochet blogging world by offering an award per day to a blogger who is doing something great. Learn more about this project here.
Congratulations to today's award recipient:
You have received this award for:
Most Feminine Vintage Crochet
To be honest I didn't know quite what to name this award but I knew that I had to create a category to honor this crochet blog. Daphne Nicole and Lynda Cade have a shop where they sell really cool lacy creations that are vintage inspired. Their items are very vintage in flavor and super ultra feminine. And yet somehow they manage to come off as totally cool instead of something old-fashioned. It's impressive and I love seeing what they share of these creations on their blog. Great work ladies!
Winners are welcome to snag the above image to share on their blog with a link back to this post. Alternatively, they can grab the sidebar button using the code beneath the button in the sidebar to the right of this post.