I recently did a post featuring 15 beautiful free crochet dress patterns. Free patterns are terrific but it's also great to buy patterns if you can. You often get higher-quality, more detailed designs plus you're supporting the work of a dedicated crochet designer with your purchase. If you're interested in buying a crochet dress pattern online, here are 15 terrific options to get you started:
1. Cinnamon Dress by Eleven Handmade
Eleven Handmade is one of my favorite crochet garment designers. She does some really amazing designs. I love the color blocking on this cinnamon dress – so high fashion! This crochet pattern can be bought on Ravelry.
2. Striped Crochet Dress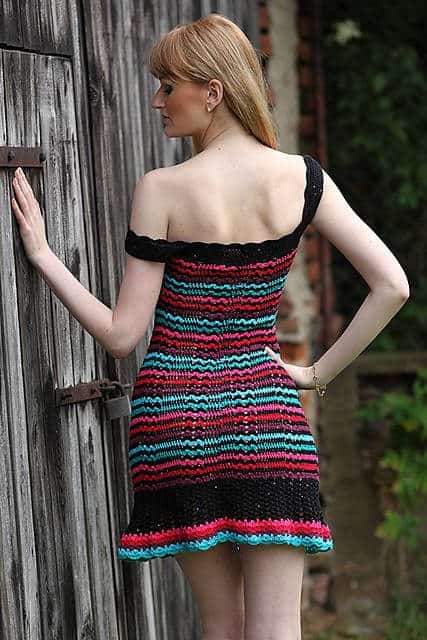 Ravelry's FashionMartina has many great crochet dress designs for women. She's especially good at doing striped crochet designs. I especially like this one, which is called Magic Girl.