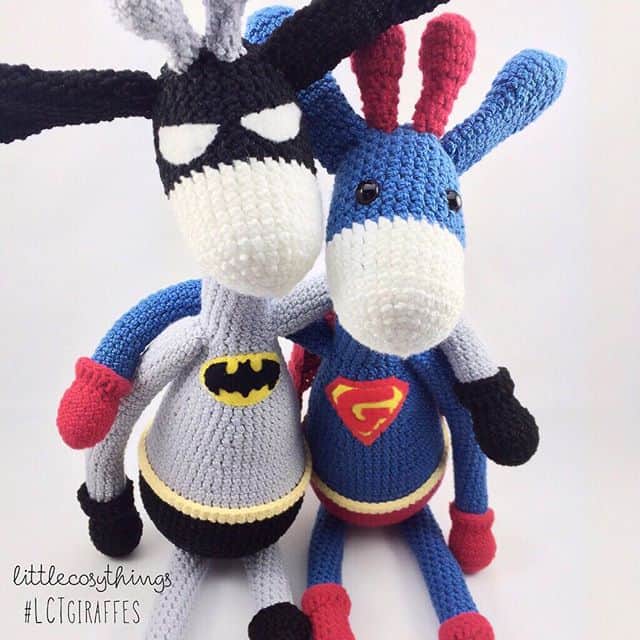 Natalie Schwarz is a crocheter based in Melbourne, Australia, whose shop is appropriately called Little Cosy Things. That's exactly what you'll find there – crochet stuffed animals that are absolutely adorable, which I've enjoyed discovering through Instagram.
She has said online that crochet is something that makes her soul sing with happiness. She loves to spend the day in pajamas, drinking big mugs of coffee, and enjoying crafting. She says:
"Whenever I have a hook and some yarn in my hand, I am transported to a wonderful place where I can unleash all my inner creativity."
Natalie learned to crochet in early 2014. She taught herself and has been growing her skills ever since. She really loves making her crochet toys. She says:
"All the Little Cosy Things I create don't need batteries or chargers. They can be thrown on the floor without risk of breaking, they can be squeezed and cuddled, and most of all they can be loved for years and years! And nothing can make you feel happier than a warm, squishy soft hug when you need it. Toys are meant to be played with, loved, cuddled and squeezed… not just for looking pretty on a shelf."
You can visit Natalie on Ravelry and Etsy, where you can see some of her animal crochet patterns. She has only just begun writing these, and she says she's doing it because:
"I want to inspire people to fall in love with crochet just as I did. I have tried to ensure my patterns are something a beginner can try, and entertaining enough for an advanced crocheter to make too. I hope my patterns inspire you to create and enter into the magical world of yarn!!"
It's always fun to see the yarn that she's working with.
Here are some more of her magical makes:
This little crochet donut reminds me of those we saw recently from @flamingpot
See more crochet animal loveys