It's time for the next installment in my Designer Crochet Project in which we'll take a look at the fashion career of Franco Moschino. I know for a fact that there's recent crochet from this designer because I found stuff I liked when doing my February designer crochet roundup. Let's get into the meat of it:
Fashion Designer Franco Moschino
Franco Moschino had a short fashion career, and a short life for that matter, since he die in 1994 at the age of 44. This designer was kind of an anti-designer whose work throughout the eighties was intended to hold a mirror up to the fashion consumerism of the time and to encourage the celebration of clothes over brands. His message was heard and he was surprisingly successful until 1991 when he made a bold decision to stop having runway shows and to create a campaign against the fashion industry called Stop the Fashion System. It's ironic, then, that he ended up in Simone Werle's 50 Fashion Designers You Should Know. After he died, his assistant took over the brand. For thirteen years there were no fashion shows out of respect for the designer's decision but recently the brand has started having shows again. I think the timing is right, personally, since there's a big emphasis right now on handcrafted, unique clothing even when it's coming from big brands. And of course I like the crochet that this brand recently put on the runway.
Moschino Cheap and Chic RTW Fall 2012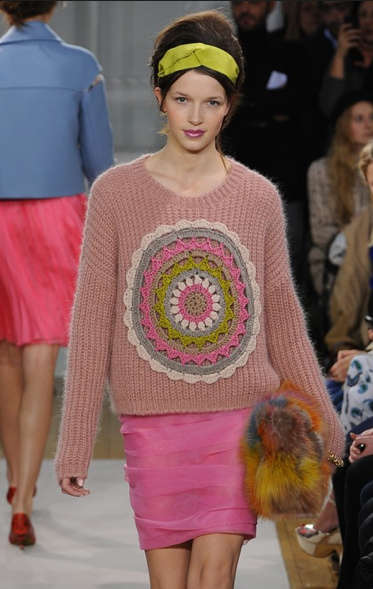 Via WWD.
Moschino Crochet for the Home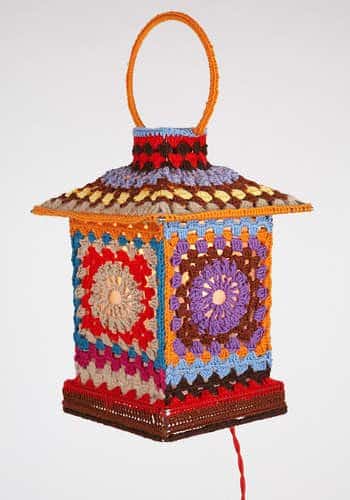 Via Near Far Dark Light, 2010
Other Moschino Crochet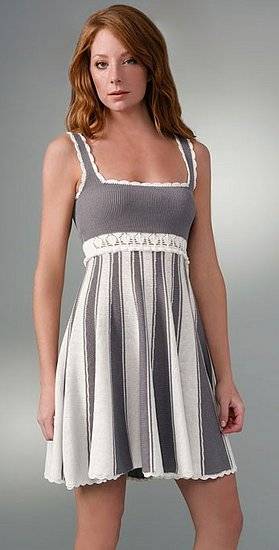 2008 Moschino Crochet Dress, via FabSugar
Moschino Crochet Dress, via One Vintage Shop
Moschino crochet and embroidered top, via eBay
2007 Raffia crochet sandals, via Elle
Moschino Designs I'd Love to See Recreated in Crochet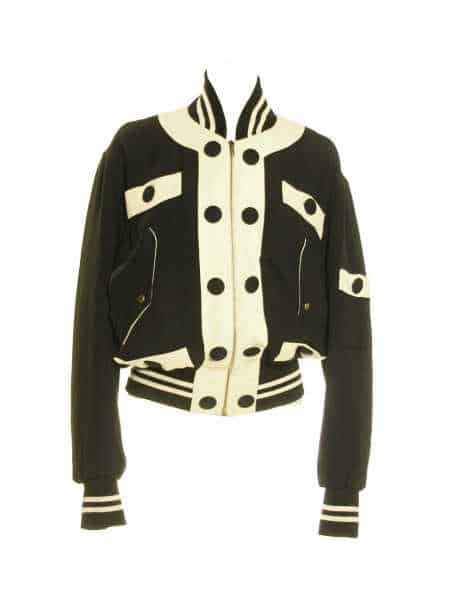 Franco Moschino bomber jacket
Moschino baby doll dress
Moschino chiffon ruffle dress, via Posh Posh
What do you think of the most recent Moschino crochet?