I am endlessly surprised by the stunning beauty and creative innovation that courses through my Instagram stream each week, including those photos that people tag with #crochetsavedmylife or #crochetconcupiscence. You'll find many of those photos here in this week's roundup but be sure to check the tags to see them all!
Special Sponsor Love: Get To Know YarnValet!
This week's awesome Instagram crochet roundup is sponsored by Yarn Valet. Yarn Valet is a small family business that is passionate about the yarn arts. This week they are launching a new line of tools to help better organize and store your yarn and deliver perfect tension while you crochet. All Yarn Valet products are proudly made in the USA. They are assembled and packaged in a sheltered workshop for individuals with intellectual disabilities. Visit
their website to learn more. Follow them (@yarnvalet) on Twitter, Facebook and of course on Instagram for special discounts, free downloads and giveaways this week! Here are some of the recent photos Instagrammed by @yarnvalet:
I love those genius yarn dispensing tools that make double-stranding easier!
Featured Instagrammer
This week's featured Instagrammer is @thatgirlwhocrochets. She's a crafter in her mid-twenties who lives in Australia's Gold Coast. Her feed is all crochet, all of the time, and is a terrific one to follow if you love seeing beautiful color popping up on your screen. She's been blogging for about a year about crochet and more at That Girl Who Crochets. Here are some of the fabulous photos she's shared with us recently:
Top Ten Crochet Photos This Week
In addition to the wonderful photos from our sponsor and our featured Instagrammer, my favorite photos from this week were:
1. Crochet Covered Art Stones
I adore this crochet stone art from @laura_makes. It absolutely made me smile. It's totally unique but reminds me in a good way of the work of the crochet art photos by @magdaka and the recent stone art by @julieadore.
2. Chevron Stitch in Mustard
Adoring this deep chevron by ponytales_
3. Watermelon Squid Crochet Art
There's always something to love from the mind and makes of oliviartcreations
4. Crochet Doorknob Cozy
mrsdaftspaniel turned a simple doorknob into a statement with a crochet cozy
5. Amigurumi Apple and Pear
These are just too super cute. By gooseberryfool.
6. Therapeutic Crochet
Flamingpot shared more about herself this week in this post on Instagram, including how crochet was therapeutic for her after the loss of her eldest daughter through stillborn. So powerful.
7. Stack of Crochet Blankets
Oh I just never tire of stacks of granny blankets, especially as photographed by crochetgirl99
8. Crochet for a Cause
Cattaryna crocheted these flowers for a piece that will raise awareness about ending violence against women
9. Cotton Crochet Heart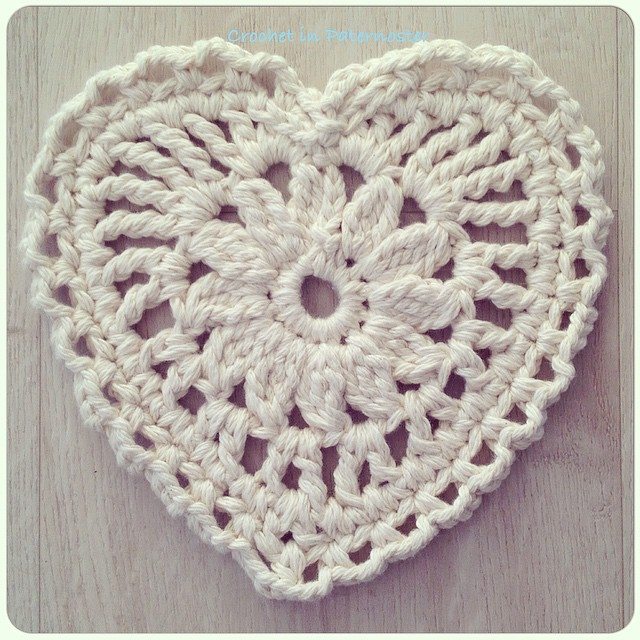 A sweet and simply chunky cotton crochet heart placemat from crochetinpaternoster
10. Textured Crochet Squares
A two-for-one share (so it's really Top 11 I suppose) because I'm in love with the texture created in both of these pieces by @papayyayshem (above) and @flzvarol (below)
Crochet Mandalas
There are still crochet mandalas being posted regularly, for Mandalas for Marinke as well as for people's other projects.
sucycrocheter71 started a Starflower mandala
Rubyjaneslane
masalsidusler
mammalanie
lisablue76
deartomyartcreations (both above and below)
anfloclay reposted this @crafttherapy roundup
amimami10
78th_stitch
Crochet for Babies and Kids
This week a lot of people were working on crochet for the little ones.
Owl crochet baby set by _nessbombaert_
Crochet collar, dress and skirt by all_about_clare
Crochet baby coats by amyflower_vintage_handknits
Baby's first crochet beanie from lyndapc
Children's gift by lou.teacrochet
crochet baby shoes by nuransabry
crochet baby hat by stelcrochet
Crochet baby set by verdevercem
Classic Crochet Granny Squares
lisablue76
knitpurlhook (above and below)
flzvarol
daisy_flower9
78th_stitch
sabrinamc7
And Not-so-Classic Crochet Squares!
knitpurlhook
marretjeroos
stephaniedavies
sabrinamc7
crochetgirl99 (above and below)
cozy_corner_crochet
ana.moraissoares
ahappycrocheter
nuransabry
nickymirandacrochet
Amigurumi and Animals
ailishsweetpea
amimami10
2 crochet dogs by cattaryna
eclecticcrochet
holly_pips
hanrosieg
helenolding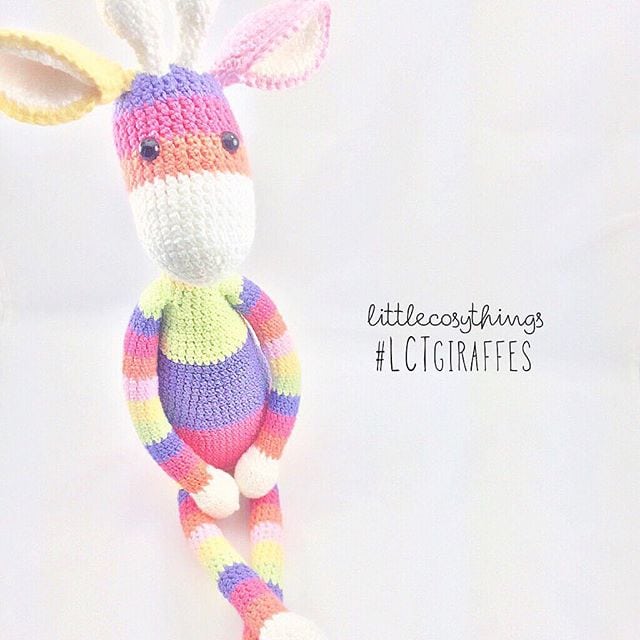 magneticmary
mimamami_
oliviartcreations
suzycrocheter71
And More
wrappedwithlovebymichelle tumbling blocks
tapestry crochet squares by tintocktap
ripple crochet by thepolkadotgiraffe
Crochet Sophie detail (above) and blocking (below) by thegirllovesyarn
stitchgwen
sneak peek of a piece stephaniedavies is doing for World Mental Health Day
stelcrochet crafting at judo (above) and spotting crochet (two below)
Crochet pants and graphgan WIP by redrocker9
crochet bag by rawrustic
crochet rainbow bunting by rafsweetheart
quiltwrapup's crochet doily made using pattern by elizabeth hiddleson
petajanewilson
crochet shawl by patternpiper
oumnisrine
Crochet pillows by oliviartcreations: fried egg, candy corn, moose
oksanamitsyak
filet crochet by nickymirandacrochet
ripple crochet by mrspip
crochet scarf by mrsdaftspaniel
Crochet and drawing by masalsidusler
Mollie Makes crochet wall hanging by makingpolly
Crochet basket by lou.teacrochet
v-stitch crochet by littlebirdbunting
crochet slippers by laurbaker78
Crochet stone by laura_makes
knottyhooker85
hookybren yarn (above) and pattern published in Stitches Mag (below)
Crochet collage and WIP by hooked__on__hooky
Pink crochet circles (above) and blanket gift (below) by helenolding
gooseberryfool
gigididthis is giving freeform crochet a first try!
crochet shawl (above) and broomstick lace (below) by foxyloxy69
t-shirt yarn crochet rug by elzavan912
crochet scarf by elisabethandree
crochet shawl by cuddlebugkids
crochet kerchief by crochetingthruchronicdiseases
Crochet blanket by crochetbetweenworlds
Colorful crochet (three photos above) by cozamundo
carefulcatherine crocheting while getting an IV with antibiotics
candicedunlapmiller continues working on this chevron project
rainbow granny stripe blanket by amyflower_vintage_handknits
In Memory Of
I felt that it was important to share that the crochet world lost another beautiful spirit this week. Sarah of @yarnandwhatnot had a heart attack and didn't make it. It is my understanding that she left behind a loving husband, five beautiful children and thousands of fans who are saddened by her loss. People shared tributes to her on Instagram this week using the hashtag #spreadingtheloveforSarah
My Crochet on Instagram This Week
This week I'm pup sitting Riley and working from a stash of six different colors of a lightweight but rather coarse yarn that was in a package my dad sent me awhile back. It's fun to see how many different things I can crochet with this limited set of yarn. I've been making more Mandalas for Marinke, of course. And, inspired by Leslie Rayborn, I've been playing with leaving the ends long and loose and figuring out ways to decorate the mandalas with them. There is also a photo here of some granny squares I made in the past and a textile I saw in a store and felt inspired by.