What better way to celebrate springtime than to crochet flowers? This roundup of free patterns includes crochet flower appliqués, floral crochet squares and other flower crochet ideas.
Tulips in a Field crochet hangers free pattern from ByHaafner
Crochet spring wreath free pattern @repeatcrafterme
Crochet Flower Heart-Shaped Wreath Tutorial free from Attic24
Crochet spring blossom free pattern from @lazydaisyjones spotted via @craftgossip
Floral crochet granny square free pattern from @madewithloops
Babouska Rose floral granny square crochet pattern free from Little Treasures (showing us how to read a symbol chart in the process of sharing the pattern)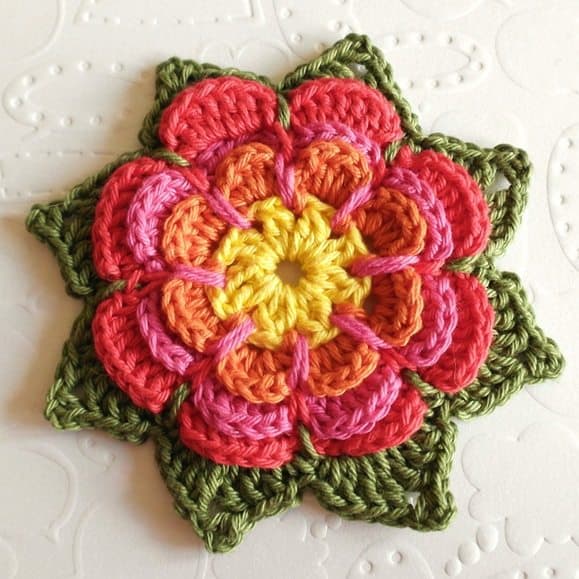 Crochet flower free pattern by Olavas Verden via @craftgossip
Anemone free crochet pattern from Pink Milk
Crochet flower coaster free pattern from Dly's Hooks and Yarns
Octagon flower purse free crochet pattern from crochetbird
Rainbow crochet flower pattern free from @fiberflux
Fuzzy crochet flowers appliqué free pattern also from @fiberflux
Crochet hexagon flower free pattern from The Lazy Hobbyhopper
Crochet flower appliqué free pattern @olgalacycrochet
Crochet daffodil flower pattern free from String Theory Crochet
Crochet daffodil free pattern by @kathmwebber via @simplycrochet_
Easter tulip egg cozy crochet pattern for sale from Little Treasures
Crochet shamrock free pattern @repeatcrafterme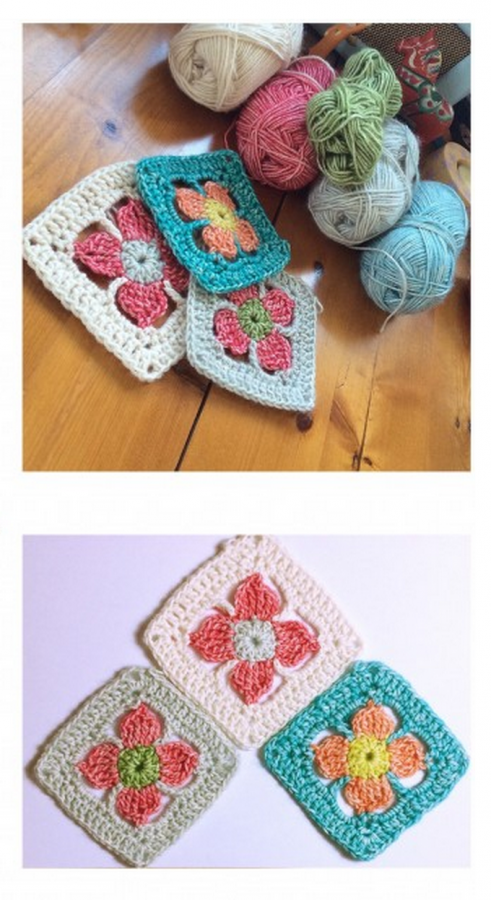 Spring flower crochet granny square free pattern @madewithloops
6″ Crochet flower square free pattern from DragonflyMomof2 Designs
Crochet flower shawl pattern for sale from creJJtion
Crochet flower hair comb free pattern from Little Treasures
Like crochet flowers? You might also like this post linking to 100 crochet flowers.