I recently took a peek at what Red Envelope offers in crochet and that's where I discovered Mar y Sol, another fair trade crochet company that I can appreciate. I love fair trade crochet, which refers to crochet that is done by artisans in other countries who are treated fairly, given a living wage and able to use their creative skills to earn money.
About Mar y Sol
Mar y Sol was founded by Laurel Brandstetter and designer Elizabeth Randlett. It launched in 2003 when Laurel acted on a dream to work with "artisan groups who had a vision of making their products available in the global marketplace". She traveled to Madagascar, met with dozens of artisans and launched the brand. In addition to being a fair trade company, this ethical brand says, "We maintain our commitment to this tradition by using organically tanned leathers and responsibly sourced raw materials. The sale of our products enables families to gain economic independence, preserves traditional craft and promotes environmental conservation."
Mar y Sol Red Envelope Crochet
Here were the Mar y Sol crochet purses sold on Red Envelope that I shared earlier this month:
Other Mar y Sol Crochet Bags
The brand is rich with crochet bags. Here are some other favorites.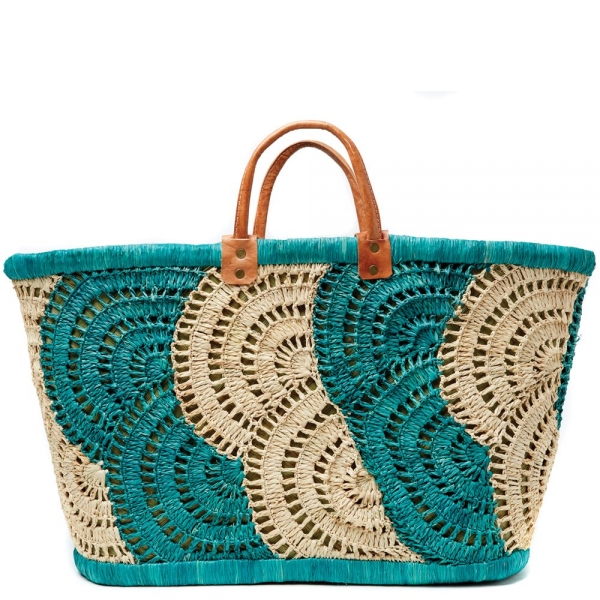 Mar y Sol Crochet Hats
The brand also sells handcrafted raffia crochet hats in various shapes and colors.
Most of what Mar y Sol offers is crochet but they also offer some woven pieces and other handcrafted items. I'd love to see them add a jewelry line to their hats and bags!