I recently put together a list of 25 lists to inspire crocheters. Now I'm working on expanding upon those lists by actually filling them out. For example last week I compiled a list of 25 books for crocheters. This week's task is to put together a list of 25 different yarns to buy and try as a crocheter. Be warned: this post shouldn't be read by anyone on a yarn diet!
Malabrigo Sock Yarn. Many people mentioned this during Knit and Crochet Blog Week  so I decided to get myself some for my birthday. Update: Here's my 10 word review of Malabrigo Sock Yarn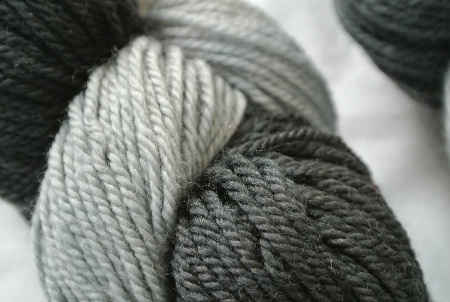 Lorna's Laces Shepherd Sport Yarn. I also got this 100% superwash merino wool for myself for my birthday. Amazing colors, super soft and machine washable. Lovely!
Alafoss Lopi. This is an Icelandic Wool that was given to me recently by a friend. It's a terrific choice for a bulky weight yarn.
Debbie Bliss Cashmerino. This is one of my favorite yarns although I haven't picked it up in awhile. I definitely recommend trying it if you haven't!
Debbie Bliss Andes. I haven't tried this one yet but I it's on my list for sure. It's 65% Baby Alpaca, 35% Mulberry Silk.
Trendsetter Yarns Merino 6. Karen Whooley recommends this and it makes me want to try it!
Lion Brand Cotton Ease. Ambassador Crochet says "Cotton-Ease has the durability of cotton, but is soft, and easy to use because of the acrylic blend."
Kidsilk Haze by Rowan. Knitter Fresh Purls recommends this yarn that's a blend of mohair and silk. Sounds a little lovely!
RYC Cashsoft Baby DK by Rowan. This is a Rowan yarn I've been eyeing on Ravelry. It's 57% merino wool, 33% microfiber and 10% cashmere. Yummy!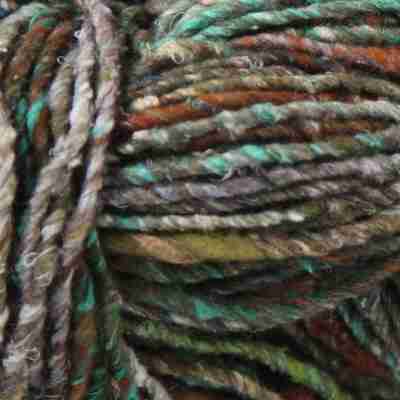 Kogarashi by Noro. People have recommended Noro but I haven't tried it yet. This bulky wool / silk blend looks tempting.
Cashmerino Yarn by Sweet Fiber Yarns. This is another Ravelry find that looks oh-so-luscious!
Bijou Bliss by Bijou Basin Ranch. This light sport weight yarn is 50% yak and 50% Cormo wool so it would be great for a warm garment!
Koigu Painter's Pallete. I always love a good merino and this is a 100% merino that has beautiful painted colors.
AVFKW Annapurna Cashmere Yarn. This is a sock yarn "made of superwash merino, cashmere, and nylon, this yarn is so soft and plush."
Sirdar Snuggly DK. Knitter Crafty Cripple recommends this to be a great acrylic yarn that's soft and machine washable.
Big Smile by Tahki. I admit that I want to get this in part because the name makes me happy. It's a 75% cashmere, 22% wool, 3% "other" blend.
Bernat Glow in the Dark. I just really want to try a glow in the dark yarn and this is one that I know of.
Bernat Satin Sparkle. I haven't used many Bernat yarns but am intrigued by this one, which is a medium weight that is  97.5% acrylic and 2.5% metallic wrap.
Artyarns Cashmere Glitter. A cashmere yarn that has sparkle running through it? Sounds wonderful to me!
Berroco Ultra Alpaca. This one was recommended by yarn fest as a super soft yarn that has great stitch definition.
Fiesta Yarns Ballet. I've never tried Fiesta Yarns but their website offers many things I'd like to try. The ballet line intrigues me most; it is 50% Superfine Alpaca, 50% Tencel.
Art Crazy Yarn by Lusy on Etsy. I don't know what I would do with this stuff but it looks so fun!
Qiviut. This is yarn from a musk ox; the brand pictured is MOCO Yarns.
Araucania. I don't have a particular yarn type to offer but just wanted to list the brand because I find all of their unique offerings so inspiring!
Conductive Thread. I am really intrigued by the futuristic materials available through Inventables and although I don't crochet with thread much yet I'd be interested in trying my hand at doing so with their conductive thread. Not exactly a "yarn", I know, but so interesting to think about creating a fiber art piece that conducts electricity!
What is your number one favorite yarn to work with?