At the beginning of the year I drew attention to 28 crochet books I was excited to see coming out this year. We're halfway through the year now and many of those books have been released. People, including me, are reviewing and enjoying them. Today I thought I'd roundup links to reviews and other information about 25 crochet and craft books.
Top Pick
One Plastic Bag: Isatou Ceesay and the Recycling Women of the Gambia
by Miranda Paul illustrated by Elizabeth Zunon. "This book is the true story of a woman who set out to transform her African village by teaching herself and others to crochet purses from the plastic bags that litter the ground everywhere."
How to Crochet Books
@annabooshouse announced the release of her new crochet book: Beginner's Guide to Crochet: 20 Crochet Projects for Beginners
Niche Crochet Books
@crochetkween reviewed Tunisian Crochet Shawls by Sharon Silverman; @krwknitwear also reviewed Tunisian Shawls, which incidentally I've also reviewed
Peanuts Crochet Book via @twinkiechan (who has 4 amigurumi character patterns in the book)
Combigurumi crochet book review @annemariesblog
Crochet Motif Books
Beginner's Granny Square Crochet ebook free from @spincushions
Marvelous Crochet Motifs @gocrochet
Fox's Lane reviewed Hooked!: 40 Whimsical Crochet Motifs from Weird to Wonderful
, one of the books on my roundup of 28 2015 crochet books. It's currently on a blog tour.
Crochet Project Books
@crochetme did a post about Kristin Omdahl's new book Crochet So Lovely: 21 Carefree Lace Designs
; also check out the Marly Bird podcast interview with crochet designer @kristinomdahl
Colorful Crochet Afghans and Pillows
@mooglyblog shared The Well Made Home, a @knitpicks crochet book featuring ten patterns
My favorite crochet potholders in 35+ Potholders to Crochet
@aboutathome @aboutdotcom
@crochetkween strongly recommends the knit and crochet pattern book Leather, Lace, Grit and Grace by Denise LaVoie; read her review to see why!
Cats in Hats: 30 Knit and Crochet Hat Patterns for Your Kitty
was reviewed by Pam MacKenzie
7 free crochet prayer shawls ebook from @allfreecrochet; learn more about prayer shawl crafting here
Formal Jewelry crochet book by Karen McKenna, review by Marty Miller
New crochet ebook from RensFibreArt: Tassels, Fringes and Dangly Bits for Freeform Crochet
12 crochet baby patterns ebook from @redheartyarns
Crochet Magazines
Digital knit and crochet magazines @redheartyarns; check out the apps, too
Other Crochet Books
Love in Every Stitch: Stories of Knitting and Healing
by @LeeGantKnits. This is a book that includes healing stories of knit and crochet and it will likely appeal to fans of Crochet Saved My Life: The Mental and Physical Health Benefits of Crochet
. Stitch and Unwind has an interview with the author.
Other Craft Books
Pip of @meetmeatmikes shows a sneak peek of her new craft book titled Craft for the Soul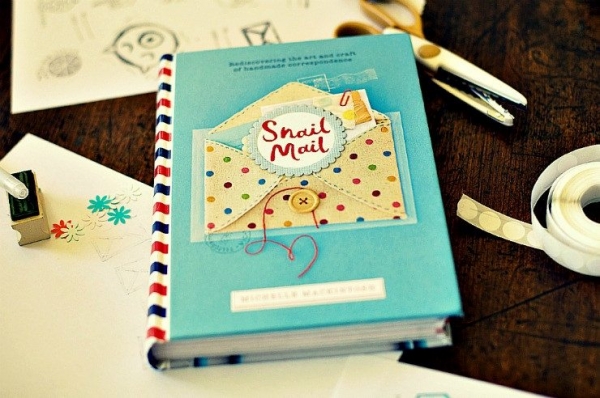 Snail Mail: Rediscovering the Art and Craft of Handmade Correspondence
by Michelle Mackintosh via Foxs Lane
@idalifestyle shared the book Maker Spaces
by @emilyquinton. She writes: "Her book is a curated gallery that displays the creative homes and studios of inspiring makers and designers."
"Folded carefully into the heart of the Textile Center (Minneapolis) lies its most precious gem – the Textile Center Pat O'Connor Library. With 27,000 volumes and periodicals, the library is the country's largest circulating collection of textile art resources." via @surface_design
Craft Business Books
2015 Crafter's Market: How to Sell Your Crafts and Make a Living
via Marty Miller
How to Use Social Media to Grow Your Small Business, ebook for sale from @molliemakes