I've never been to Coachella but every year I love to check out the beautiful boho fashion that emerges in the photos from the event, with an eye towards the crochet and lace. Here are some beautiful examples from this year's event. Note: @tags are sourced from Instagram.
Colorful Crochet at Coachella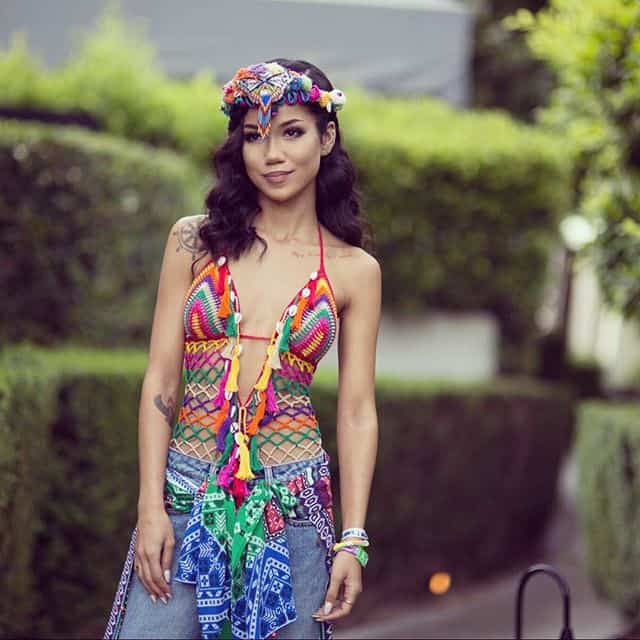 @jessimalay for @foraycollective
@cannela.style … and you can see a better photo of both of these dresses on PopSugar
Photo via Tyler Joe at Elle, from a great set of Coachella fashion photos
White and Cream Crochet Coachella Tops
The quintessential and most-oft-spotted crochet at Coachella, particularly this year, seems to be the white or cream crochet top, often a bikini top although sometimes a halter top.
Vanessa Hudgens is often seen spotted in crochet. Via @fashionworldgoals_
Popsugar was surprised that this crochet top was handmade but of course we aren't!
Via Cosmopolitan street style photo gallery
with fabulous crochet pants @blogbybieleck
Other Coachella Crochet
Kendall Jenner in a beautiful doily-inspired dress … and I spy a crochet granny top by her side. Via @hendall_update
Crochet romper via fashion photo set from FashionTimes
Crochet water bottle cozy from @cindyinphoenix
Is that a doily crochet umbrella @laist?
H&M Coachella Collection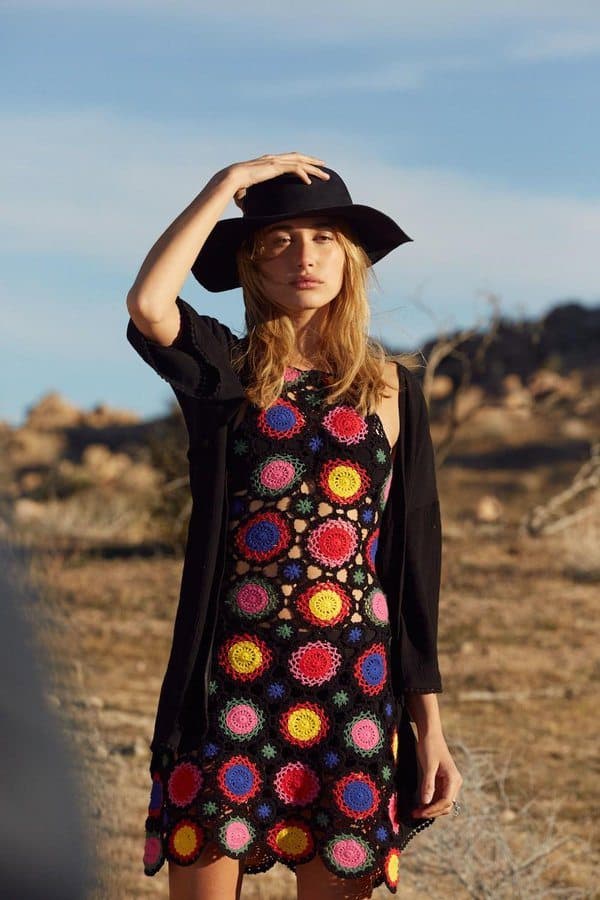 This year H&M did a Coachella-inspired collection. Model Hailey Baldwin showcased this beautiful crochet dress from the collection. I haven't been to the store recently and didn't see it in their online store … so I'm not sure if it was just part of the inspiration or if there were versions available for sale.
Some people definitely got their hands on it, @melissahoyer
If the latter, I always question when hand crochet is available at such low cost – it's important to be concerned about who makes your clothes – but nevertheless I think it's a beautiful piece that can serve as fabulous inspiration for our own crochet.
See previous examples of Coachella fashion. It never goes out of style.