Over the past month and a half I've shared daily posts of Featured Instagrammers, who they are, what they crochet and the photographs that they share with us using the #crochetconcupiscence tag. It's a way for you to meet new crafters, find folks to follow on social media and get your daily dose of crafty inspiration. Just in case you missed any of them, here's the roundup of all of these great artists.
1. Aglae Laser.
2. Anne Surr.
4. Babagabaa.
5. Bechancer.
6. Bethshananne.
8. Ceyhan65.
11. Alexandra of CrochetingThruChronicDiseases.
12. Anneke of CrochetInPaternoster.
13. Michelle Phillips of CuteAsHook.
14. Torill of Ektelykke.
15. Elisabeth Andree.
16. Elzavan912.
17. Paula of FlamingPot.
18. Anthea of ForestFlowerDesigns.
19. Michelle of Forever__Autumn__.
20. Jane Feagans-King of Gigididthis.
22. Hannah of HanRosieG.
23. HeartmadeBeanies.
24. Holly Pips.
25. Hookybren.
26. Jackie of Northern Cottage Gifts.
27. Aki of KnitPurlHook.
28. Lise Solvang.
29. Natalie of Little Cosy Things.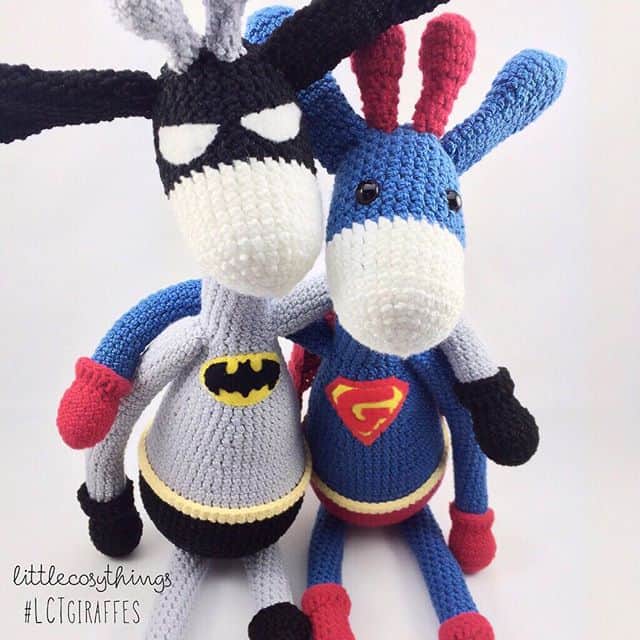 30. Sarah of Little Fox Crochet.
31. Lou of Tea Crochet.
33. Lynda Carroll.
35. Melissa Richardson.
36. Sandra of MobiusGirl.
37. Oakherder.
38. Maria of Pattern Paradise.
39. Jane of Queen Babs.
40. Railyn Beauchamp.
42. StelCrochet.
43. Sweet Sharna.
45. Ana of Woolyana.
47. Magda de Lange.
And More
These folks have also all been featured crochet Instagrammers in the past. They were given a daily spot in this year-end roundup either because they no longer update their posts with the #crochetconcupiscence tag or because I'd so recently shared their photos as features that there was no need to repeat them so soon. Check them out, too.