Aki of KnitPurlHook is knitter and crocheter who loves to share what she makes with others. She taught herself both crafts using a combination of blogs, online tutorials and YouTube craft videos. You can find her under KnitPurlHook on Instagram, Facebook, Pinterest and Ravelry. She also has a craft blog, where she shares that she loves "trying different patterns and imagining how to can be turned into wall art or home decor". Her house is a bit like a gallery or museum of crochet – such a pleasure to look at all she's making!
Sets of Crochet Motifs
I especially love seeing Aki's crochet motifs, which she photographs in beautiful combinations and displays.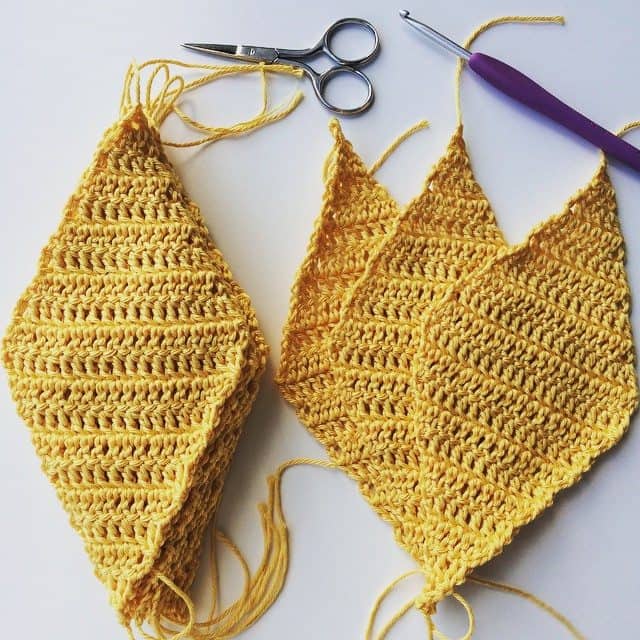 Individual Crochet Motifs
They don't have to be photographed in fabulous sets to look great. Here are some of Aki's individual motifs, some crochet mandalas, and some small pieces turned into jewelry:
Joined Crochet
Here are examples of the motif joining process:
And More Crochet
this is one of my favorite photographs of crocodile stitch crochet