I am so thrilled, proud, excited to announce that the book that I've been working on for nearly three years is now complete and ready for purchase on Createspace, and on Amazon as both paperback and Kindle (More buying info at bottom of this post.)
Hook to Heal
Hook to Heal is a set of approximately 100 creativity exercises designed for people who crochet to use the craft to improve their lives in myriad ways. There are chapters for the following:
Crochet for mindfulness
Crochet with affirmations
Crocheting to "let go", to release yourself from negativity and external pressure
Crocheting for self-care and building self-esteem
Crochet to embrace a sense of adventure
Facing fears through crochet
Creating abundance with crochet
Crochet for improving relationships
Crocheting to give back to the world around you
Crochet to find balance
Crochet for artistic development
Each chapter shares my thoughts on the topic, influenced by my own experiences, my graduate studies in Integral Counseling Psychology and my continued research with people who benefit from crochet. I've worked with each of the exercises myself and found them to be helpful. I truly hope that these exercises will benefit others.
No Crochet Patterns
I want to be really clear about what this book is and is not. There are no crochet patterns, crochet tutorials or photographs in this book. It's a crochet book but it's not about learning how to crochet. Instead, it's about learning how to take whatever crochet skills you do have and using them to improve various aspects of your life. If you're familiar at all with The Artist's Way series by Julia Cameron, The Creative Habit by Twyla Tharp or The Happiness Project by Gretchen Rubin then you'll have a sense of the style of book that inspired me as I was working on Hook to Heal.
Buying Hook to Heal
Hook to Heal is an independently published labor of love. It took me a lot of work and a lot of heartache to make this book happen. I'm an indie author and did every step myself. If that type of process is something that you believe in and want to support, then the best place for you to purchase the book is through Createspace, because that's where I'll get the most back in royalties. BUY IT HERE.
That said, the book is also available on Amazon in paperback and Kindle versions.
Spread the Word
If you believe in the power of crochet to heal and you believe in my work, it really helps when you spread the word. I am working on putting together a press kit this week; email me (kathryn.vercillo – gmail) if you are interested in receiving a copy of the press kit to do a post on your blog.
Other great ways to spread the word include sharing it on anywhere on social media, telling people about it, mentioning it in any forums that you're on and doing a review if you do receive a copy.
Thanks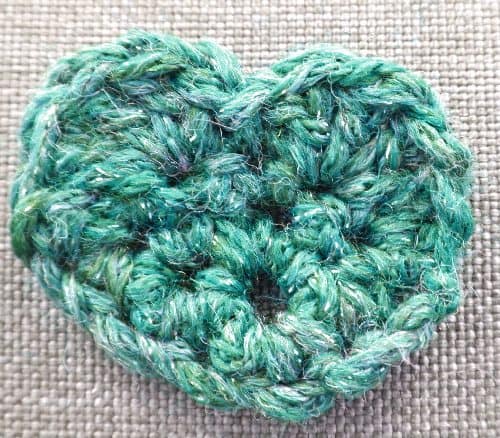 I am so, so thankful to everyone who has given me support along the journey of creating this book. It's initial stages were published through Indiegogo funding and my fabulous supporters there had to face many delays because of changes I didn't know I was going to make (a process I share in the book). So many people lent their support to say that they believed in this work and wanted me to take my time with it. This meant so much. It still means so much.
I'm nervous to release this book to the world. I'm worried that it's "not enough" and all of the other fears that artists have when it's time to show the work. But I believe in the heart of it. It may not be perfect, but it's ready. It has helped me to be able to process my experiences through the work of crochet, and I genuinely hope that something in this title will help you as well.
HUGE HUGS!!!