At the end of each month I share a collection of the various things I've written about here and in other places all around the web. If you missed something in June, find it here. If you loved something, share this post with others!
In honor of Wink …
I was really shocked and saddened to hear the news this week about Marinke (Wink) of A Creative Being. I did a post about my reaction and my love of her work here. And I decided to create a collaborative crochet art project called #MandalasForMarinke that will honor her work, provide an outlet for crafters to channel their grief and raise awareness about depression. Please spread the word.
June Crochet Holidays
Roundup of June Holiday Crochet Ideas
10 men's free crochet patterns + 5 crochet necktie patterns (Father's Day Crochet)
10 inspiring crochet candy photos for Candy Month + 10 food crochet patterns for various other June celebrations
June is also National Rose Month so here are 10 rose crochet patterns
Crochet Art
Crochet artist Nathan Vincent has launched his first solo museum exhibit
Animated GIF of Mario Bros Crochet Blanket
Toshiko Horiuchi Macadam opens new crochet playground at Ohio museum
Ann Benoot uses animal zentangles as inspiration for her freeform crochet art. See my interview with her!
8 examples of my crochet art plus contribution to Made by Hand
Crochet Books
Great New Ways with Granny Squares
Crochet Dress-Up costumes!
Honk! Beep! Vroom! – Crochet Toy Car Patterns that Move
Beautiful Smart Bead Crochet Book
Complete Photo Guide to Crochet, 2nd Edition
Crochet Health
Interview with Jennifer Spears
6 tips for crocheting through grief after pet loss; of course I have not lost Miss Lucy (show above) but she's such a great puppy model!
Crochet Designers
Instead of link love in June I featured 20 of my favorite crochet designers / bloggers:
5 awesome crochet designers: Mon Petit Violon, KRWKnitwear, Marly Bird, Pink Milk, Rohn Strong
5 more awesome crochet designers: A Creative Being, Made with Loops, Little Treasures, Jessie at Home and Spincushions
5 more awesome crochet designers: Crochet Dynamite, Country Willow, All About Ami, Annaboo's House, Dly's Hooks and Yarns
And 5 more awesome crochet designers: Forever in Fibre, Tangled Happy, Alli Crafts, Attic24 and Little Monkeys Crochet
Plus there was a feature post on this month's awesome sponsor: Bonita Patterns
Crochet Patterns
Roundup of favorite broomstick lace crochet patterns and guide to broomstick lace
10 free crochet shawl patterns including this one from Jessie At Home; see more free crochet shawl patterns here
20 crochet patterns inspired by angels
10 crocodile stitch crochet patterns for kids and more cool crochet patterns from awesome designer Bonita Patterns
25 colorwork crochet patterns including the one shown above by @feltedbutton
12 Tunisian crochet patterns including this scarf from A Creative Being
15+ Crochet Patterns for Animals including this collar from Danyel Pink Designs
10+ new crochet patterns from designer @jessie_athome
10 pretty pink crochet patterns including this one from Girlie's Crochet
13 more crochet heart patterns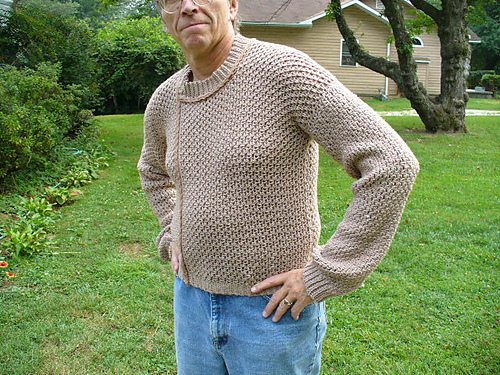 10 crochet sweater patterns for men
16 new crochet flower patterns; flower blanket from annemariesblog
13 more rainbow colored crochet patterns
25 new amigurumi crochet patterns and tips; this one is from Forever in Fibre
Crochet Tutorials
How to crochet a double treble (DTR) stitch
How to create a crochet ombre in blue
25+ Tutorials, Books and Classes to Learn Tunisian Crochet
Crochet Tips
5 tips for working crochet diamond stitch
7 helpful tips for crochet colorwork; photo via thepolkadotgiraffe
10 tips for selling your crochet
Other Crochet Inspiration
50 beautiful examples of bright colorful crochet including this blanket from flamingpot + 10 places to get color inspiration for crochet
12 inspiring Tunisian crochet photos
15 more upcyled / recycled crochet ideas
5 Things You Can Crochet for Jugglers
Flo recaps her Sophie's Universe crochet experience
Crochet on Instagram
June's featured crochet Instagrammers were:
Plus ten more awesome Instagrammers in Crochet (including gooseberryfool)
Crochet News and Info
Yarn Stuff
11 more things you might want to know about yarn
T-shirt yarn and crochet kits from Wool and the Gang
Special Thanks
"Author and blogger Kathryn Vercillo's book Crochet saved my Life explores in detail the health benefits of knitting and crochet and demonstrates what anecdotal evidence has been saying for decades.  Yarn craft reduces anxiety, soothes depression and calms the mind."
Frances Callaby did an art post and shared a link to my article about 1970s crochet artist Susan Morrow. She writes:

"Susan Morrow was a 1970s crochet artist. I liked that there was something clearly dated about her work as it isn't current day, the colours are very vibrant, lots of reds & clashes of purple. She mainly created art pieces that could be hung on walls for interior decoration. The use of different stitches within her work clearly made for a visible texture, I could imagine what it would feel like to touch. From a modern view, I would class this work as tribally inspired, one piece in particular reminded me of a totem pole."

Japanorama.me shared attractions in Japan and linked to my post about the crochet playgrounds of artist Toshiko Horiuchi Macadam