Here is this week's edition of crochet link love where I try to support the crochet community by sharing links to the best of the best in crochet art, crochet patterns, crochet fashion and more from around the web this week.
Sponsor Love
"Every craft lovingly handmade tells a story. Ficstitches Yarns takes creating to another level by offering crochet patterns along with hand-dyed yarn, handmade accessories and hooks, and fictional stories, all bound together in a theme of romance, history, the coming-together of friends, and a touch of magic."
Something Special
It's National Stress Awareness Month. Help raise awareness of how crochet reduces stress! One way to spread the word is to make a crochet lemon stress ball using the free @twinkiechan pattern and then share it on social media with hashtags #stitchawaystress and #lemonstressball. Check out the @CYCYarnCouncil on Instagram, Facebook, Pinterest and Twitter to see daily posts this month for Stress Awareness. Also this week Marly Bird did a podcast interview with Mary of Craft Yarn Council.
Crochet Quote
"When asked to list badass things, few people would probably come up with crocheting. But one summer when Crecelius was in high school, his brother came home with a new hobby: crocheting. Crecelius's older brother was a semi-pro snowboarder—"like a teen idol," recalls Crecelius, "a dapper dude with long blond curly locks, and like, from a girl's perspective, just sooo hard to get." This brother was so cool, he got to dictate what was cool—and he said crocheting was cool. So Crecelius, between kick-flips and rail grinds, took up crocheting." – From a FastCo article about @krochetkids
Crochet Art
Crochet artist Olek decorates for Brooklyn Museum's Artists Ball & Dance Party 2015
Crochet art sheep by @mamastherapy; reminds me of the work by Leslie Blackmon and Kate Jenkins
John Waters and Divine amigurumi dolls via @DangerMindsBlog; these remind me a bit of the work of Andy Aguilar
Mixed media crochet art doll by Greedy for Colour
The Marrakech crochet retreat is happening again! Follow it in photos on Instagram.
Crochet Fashion
Beyonce in a crochet swimsuit
Coachella 2015 crochet fashion; see more crochet at Coachella
Alice McCall crochet romper
I think that same romper might be the one that Jourdan Dunn wore to Coachella
Katie Price in crochet shorts; see more crochet shorts here
Crochet cotton shorts by Emilio Pucci via Luisa Via Roma
Crochet necklace by Current Elliott
How to wear a handmade shawl via Stitch and Unwind; need to photograph a shawl – check out crochet shawls in trees!
Crochet Patterns
Glass bauble free crochet necklace pattern @fiberflux
4-strand crochet basket pattern free from @emmaleithbox
Princess and the Pea crochet pillow pattern @redheartyarns in the Whimsical Wonderful Pillow Patterns ebook
Free crochet wrap pattern @jessie_athome
One skein crochet cowl pattern for sale from @poetryinyarn
Free crochet pattern for floral candle mat via BellaCrochet
Crochet flower hexi free pattern by Hopeful Honey
Snowflake crochet hexi free pattern @gleefulthings
Starflower crochet hexi free pattern @fiberflux; wondering where there are so many hexis this week? It's part of a Blog Hop CAL.
crochet square free pattern @mamas2hands
Free crochet pattern @SCCelinaLane
Crochet Tutorials
How to crochet bobble stitch @bhookedcrochet
How to crochet larksfoot stitch from Little Treasures
How to start a double crochet row without a turning chain @NYAcrochet
How to count the number of stitches in a round @freshstitches
Crochet necklace tutorial @onemancrochet
Crochet Tips
10 Tips for Crocheting with Cotton Yarn @becraftsy
7 Tips to Crochet in Warm Climates from Illuminate Crochet
Tips for measuring gauge in crochet swatches from Happily Hooked
Solomon's Knot crochet tips including tips for measuring knots via @crochetme
Crochet News and Info
Like Pinterest? Here are 15 crochet Pinterest boards to follow.
Students promote social justice through knitting, crocheting
Seniors weave knitting, crochet to help needy
81-year-old man working on large granny square crochet blanket. He'd love to break a crochet world record!
Yarn Stuff
Huckleberry Knits yarn dye interview from Illuminate Crochet
Other Crafty Things
How to make 6 common macrame knots @redheartyarns
DIY paper chain kit by Mixt Studio
Craftsy is up for a Webby Award. Will you vote?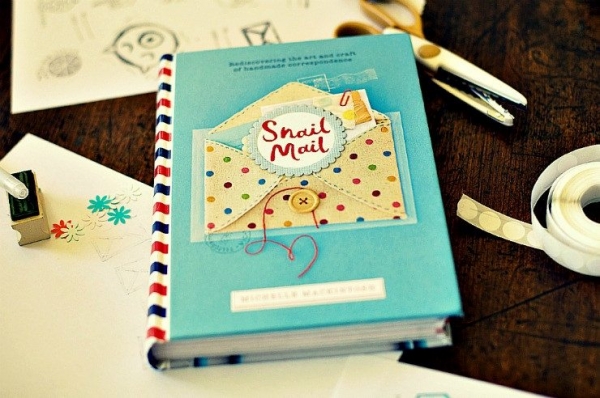 Snail Mail: Rediscovering the Art and Craft of Handmade Correspondence
by Michelle Mackintosh via Foxs Lane
Special Thanks
To @SCCelinaLane of Crochet Street for sharing my 20+ Crochet Interviews. She writes: "Kathryn Vercillo showcases many aspects of crochet from collections of works to art and even a bit of

fiber

history

. If you haven't had the opportunity to visit her site, you

absolutely

must! You will get lost in the variety and inspiration found there."