Here is this week's edition of crochet link love where I try to support the crochet community by sharing links to the best of the best in crochet art, crochet patterns, crochet fashion and more from around the web this week.
Sponsor Love
@jessie_athome has many wonderful free crochet stitch tutorials on her Stitchopedia page. Practice a new stitch today!
Something Special: FREE PATTERNS
Want to get a special, exclusive free crochet pattern set? Just sign up for the Crochet4MyButterfly newsletter and get the beautiful Royal Wings fingerless gloves and hat crochet patterns free.
Something Special: Discounted Books!
I am currently running a promotion on Kindle offering a discount on two of my books: Crochet Saved My Life and Cracked Wide Open. As of today those books are priced at $2.99 each. The price will gradually return to normal day-by-day so get the deal now!
Crochet Art
"Olek is in town (Delhi) for a special project – to "dress up" one of the women night shelters in Sarai Kale Khan with her crochet designs, as part of the second edition of St+Art festival. The untitled crochet canvas for Sarai Kale Khan will be roughly 40 ft X 30ft, and will feature designs inspired by nature – such as butterflies, doilies, hearts and flowers. For this, she will be using up to nine kms of fabric (from shops in old Delhi, and discarded material from Tarun Tahiliani and Manish Arora's stores), and some yarn."
New Guinness world record for world's largest crochet blanket
@meetmeatmikes put out a call awhile back for handmade bunnies to donate to The Mirabel Foundation. She expected 10 to arrive and got 100 more than that. Thanks to everyone who donated, especially if you saw the call when I posted it here in link love!
Crochet Designers
Lucy of Attic24 shares the story behind her popular granny stripe crochet blanket and the color scheme for that creation.
@UCrafter interviewed @dedistrydom about crochet design
Crochet Fashion
Fashion brand Sretsis showed off crochet strawberries and other fruit earrings during Tokyo Fashion Week
Tasseled crochet poncho from Free People via Outstanding Crochet
Emilio Pucci crochet tank at Luisa Via Roma
Crochet Patterns
Free crochet girl's dress pattern from Annoo's Crochet World. See more free girls' crochet dress patterns here.
Crochet animal alphabet afghan free pattern @repeatcrafterme
Amigurumi pals crochet pattern (bear, bunny, kitty) for sale from Itsy Bitsy Spider who shares: "There aren't a lot of patterns out there that really encourage crocheters to express themselves — but with my first Amigurumi Pals pattern, I'm hoping to change that. This pattern is an amigurumi "choose-your-own-adventure." I'll provide the instructions you need and you choose the way your final project comes out. Make a bear, bunny, or cute kitty and then choose the accessories to give your new friend a one-of-a-kind personality."
Embroidery hoop art picture frame free crochet pattern @molliemakes
Crochet spring blossom free pattern from @lazydaisyjones spotted via @craftgossip
Babouska Rose floral granny square crochet pattern free from Little Treasures (showing us how to read a symbol chart in the process of sharing the pattern)
Free crochet hat pattern @myhobbyiscroche
Thick and thin striped crochet baby hat free pattern from Alli Crafts
Piggy baby booties crochet pattern for sale from Hopeful Honey
Yarn-y bird's nest free crochet pattern (and 3 tips for using up scrap yarn) from String Theory Crochet
Free crochet egg pattern @jahuston
Crochet Tutorials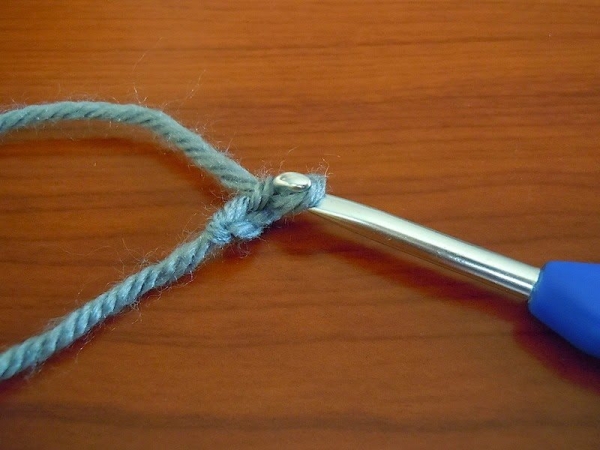 4 ways to start a crochet circle from Illuminate Crochet
How to Crochet Foundation Crochet Stitches: FSC, FHDC, FDC by @jessie_athome
How to sc3tog @freshstitches
How to turn a crochet doily into a lace bowl by @amiguruMEI via @staronline
Crochet News and Info
@NYAcrochet shared the Top 5 iOS apps for knitting and crochet. See more crochet apps here!
"Twenty Upper School students in the Ranney Knit/Crochet Club have been busy knitting and crocheting hats, scarves and blankets. They have donated 10-15 blankets and more than 30 hats to newborns at Riverview Medical Center's maternity/ nursery ward as part of a new Saved by a Stitch program."
Yarn Stuff
5 unique yarn options from @redheartyarns
How to Store Your Yarn Stash. Idea roundup from Hello Hart. See other yarn storage ideas here.
Life and Yarn or Yarn and Life shared some of her yarn stash, all purchased through yarn clubs
Marly Bird did a podcast interview with Red Barn Yarn
Other Crafty Things
Aileen Clark Crafts sheep felt earrings purchased by @gingerbreadbun at Edinburgh Yarn Festival
Macrame leaf earrings by AMIRA Jewelry
9 Beautiful String Art Installations @apttherapy like this one by artist Gabriel Dawe
"Los Angeles artists the Haas Brothers have worked with South African artisans to make a family of sheep-sized fantasy creatures covered with patterned beadwork." via @dezeen
Knit Lamp by Ariel-Oded via @fubiz. Reminds me of these crochet lamps.
Canvas Tote Bags for crochet lovers now available from Rescued Paw. See other accessories for makers.
Special Thanks