Link love is my way of giving back to the crochet community by highlighting the great work out there each week from crochet bloggers, designers, artists and more. Last week I shared why I do this and why I think it's important. Since I didn't do any links last week, this week's massive edition includes the best posts from the past two weeks in crochet.
Do you enjoy link love? It takes a lot of hard work. Donations appreciated to keep it going. Every bit helps.
Something Special
There is one week left to share your thoughts and experience with crochet health in my survey.
Crochet Quote
"I love to read the vintage crochet patterns, peruse the project images, and learn about the popular crochet fashions of the late 1800s. I have crocheted from a few of these antique patterns, and I recommend the adventure for every crocheter." – Toni Rexroat at @crochetme
Crochet Art
Potted Baby Groot crochet GIF from @twinkiechan. This is actually a free crochet pattern but I wanted to put it in "art" today because the total GIF package is so creative.
Greedy for Colour has crocheted everything … including the kitchen sink
Controversial crochet time bomb art piece by @oleknyc via @knithacker; controversial because this yarn bomb might have killed marine life
Kate Jenkins created this great crochet book art for @ArtWaveFestival 2014
This is only one of nine panels in Crochetbug's 2014 North Carolina State Fair project. Amazing.
Crochet dress made of paper by Etsy's purldesign via @recyclart; reminds me a little of the work of Ivano Vitali
Crochet Books and Publications
@SimplyCrochet_ has released two new guides: a pro and a beginners' guide to crochet (via @molliemakes)
By Hook By Hand shared My Crochet Doll book by Isabelle Kessedjian
@crochetkween reviewed It Girl Crochet
@fiberflux reviewed the new I Like Crochet magazine; so did @mooglyblog
Crochet Designers
@gocrochet interviewed designer Lena Skvagerson (@lenainslo)
@crochetlounge did a crochet designer profile on Tara of Mamachee
Crochet Fashion
Outstanding Crochet shared the bobble crochet dresses by Helen Rodel, a fashion designer I adore
Crochet Patterns
Cap sleeve baby cardigan crochet pattern free from @repeatcrafterme
Crochet bikini top free pattern from @gleefulthings
Rainbow crochet granny square afghan pattern for sale from Renate Kirkpatrick
Flower stole crochet pattern for sale from creJJtion
Crochet shawl free pattern by Annoo's Crochet World
Violet Clouds throw free crochet blanket pattern from @fiberflux
Moroccan Nights crochet cuff pattern for sale from Little Treasures
Lacy Ladder Crochet Cowl Pattern by Sanity by Stitches spotted thanks to Tangled Happy
Charleston cloche hat crochet pattern for sale from Hopeful Honey
Child's crochet hat pattern free from @RAKJpatterns
Bottom-up crochet beanie free pattern from @ElkStudio_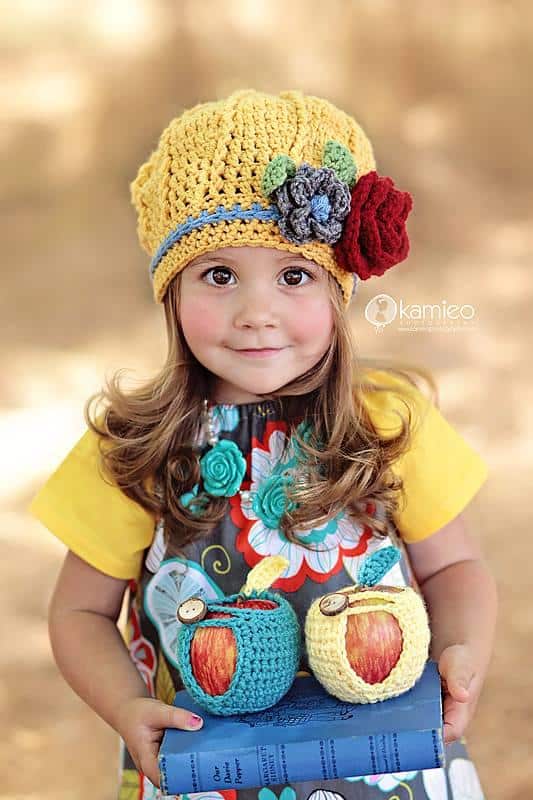 Kids' crochet slouch hat pattern for sale from @JBHcrochet
Wool-eater crochet hat free pattern from @sarah_london
Diagonal bobbles clutch free crochet pattern from @UCrafter
Beaded crochet bag pattern free from Debi Y
Crochet market bag free pattern from @molliemakes
Button bunting free crochet pattern from @feltedbutton
Tapestry crochet coin purse free pattern from @mypoppetshop; check out these other crochet coin purses
Crochet fruit potholders free pattern by @acreativebeing on @tutsplus spotted in a @molliemakes roundup of 16 food-related DIY crafts; if you like food stuff check out these crochet food artists.
Candy bar purse free crochet pattern by @twinkiechan
Crochet elephant bookends free pattern from @mooglyblog
Free crochet doll's dress pattern from My Recycled Bags
Crochet sailboat appliqué free pattern from @crochetspot
Microwave pinchers free crochet pattern from DragonflyMomOf2
Sun mandala free crochet pattern from Pops de Milk
Crochet Tutorials
How to Crochet Tall Stitches by @mooglyblog. I also have a tall crochet stitches tutorial but Moogly offers video instructions.
2 ways to do foundation single crochet from Illuminate Crochet
How to do something cool with the hidden loop in the hdc stitch via @myhobbyiscroche
How to Tunisian Crochet in the Round via @crochetme
Reversible first day/ last day crochet photo prop for Back to School via Hi Jenny Brown (a lot of detail in the patterns here but not a full pattern because you'll have to work the letters out yourself or purchase the pattern specifically for those letters)
Crochet Tips
@crochetkitten suggests using stitch markers to keep crochet WIPs from unraveling
Crochet News
"Beryl, of Angell Green in Clifton, has been keeping her arthritis at bay by crocheting hundreds of poppies in aid of the Royal British Legion."
Amazing crochet projects in South Africa. "Congregation members of the Duth Reformed Church in Welgelegen, Polokwane, crocheted 568 blankets, attached these to cover 1020m2 on a local school's rugby field and will distribute these all over the country." This is a world record attempt. See other crochet world records here.
Yarn Stuff
@planetjune shares Vinnis Colours Bamboo Yarn: "This yarn is hand dyed and balled by women from an economically depressed rural area of South Africa. The sale of this product has empowered them and brought economic benefits to their community."
Forever in Fibre tells us all about cashmere yarn
Jocelyn of @cutecrochet shares a love for Paton's Classic Wool Bulky Yarn
creJJtion shares a love of Stonewashed yarns from Scheepjewsol
@websyarnstore shares Berroco's Andean Mist, new for Fall, is a luscious composite of 74% Baby Suri Alpaca and 26% Mulberry Silk
Attic 24 shared a trip to Texere, which is a Yorkshire textile mill and shop in Bradford.
Life and Yarn or Yarn and Life shared LYS Handknit Yarn Studio in Ontario
Other Crafty Things
Teachers' bracelets DIY tutorial via @jessfediw
Special Thanks