Every weekend I post a Link Love roundup of the best crochet information and patterns from around the web. I've been looking through this year's posts so far and decided it would be a good idea to aggregate some of the patterns into themes to make them easier to find. Today I've got a collection of the best crochet accessories patterns so far in 2014.
Crochet Jewelry Patterns
Pewter Statement Crochet Bracelet free pattern by @fiberflux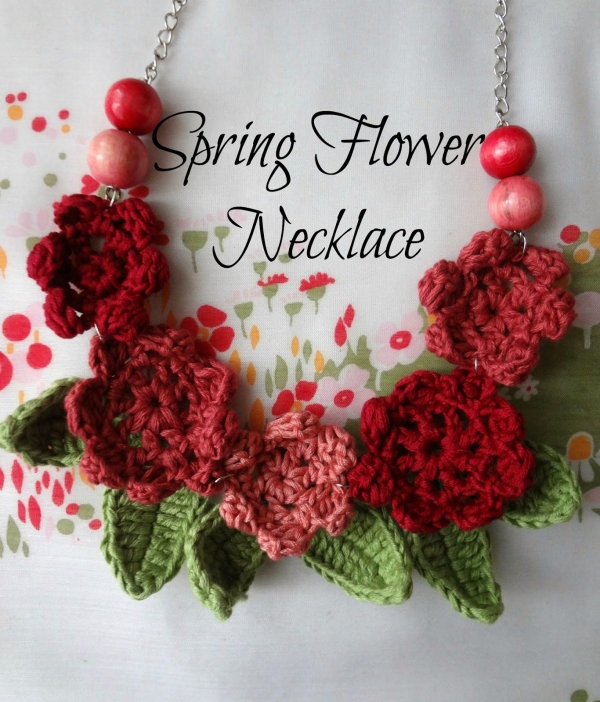 crochet necklace pattern for sale from Little Treasures
Garden Party crochet necklace pattern for sale from @stitchstory
Crochet flower brooch pattern by Made with Loops
Crochet peacock earrings free pattern from @whistleandivy
@annemariesblog shares a free crochet ring pattern
Free crochet necklace pattern from Little Treasures
Crochet Purse Patterns
@fiberflux shared a free crochet clutch pattern done in Chevron Stitch
Free Crochet Granny Square Purse Pattern by CrochetDreamz
Free crochet purse pattern from @crochetlounge
Crochet tote bag free pattern from Daisy Cottage Designs
Free crochet and sewing tutorial by @gleefulthings for Floral Fringe Bag; I love projects that combine crochet and fabric!
Crochet Shawl Patterns
Budding Arches free crochet shawl pattern from Fiber Projects
free crochet shawl pattern, this one from @lionbrandyarn
@websyarnstore highlighted their Sermilik crochet shawl pattern (for sale) designed by @kristinomdahl
Crochet Cowl Patterns
Free Crochet Cowl Pattern from @myhobbyiscroche
Vintage corsage cowl free crochet pattern by @fiberflux
Free crochet neck warmer pattern from Cats Rockin
Other Crochet Accessories Patterns
Crochet Wrist Warmer Pattern via Bunny Mummy
Adorable free crochet bow tie pattern from Daisy Cottage Designs
@KRWknitwear is now selling the crochet socks patterns from her Crochet Rocks Socks
book as individual patterns through Ravelry