I've been perusing this year's link love posts so far and thought I'd round up some of my favorites from this year's crochet art category.
Kate Jenkins had her work in a crochet art show all May; see Kate's Crochetquarium
@croshame sells unique crochet art dolls
Emma Lamb shared the Lalylala crochet dolls by graphic and textile designer Lydia Tresselt who sells the patterns
Cuddle Scunner Kaiju (inspired by Pacific Rim) by artist Patrick Dougan via @denofgeek
Crochet Titanic by The Lazy Hobbyhopper
Yarnbomb by @hijennybrown via @knithacker
I love this crochet ukelele by Bigunki
@twinkiechan shared the video and photo from her Tako (Octopus) Scarf photo shoot
I am in love with this crochet granny square nail art by Hooklook seen on @knithacker
@make shared the yarnbombed Fargo bus by @oleknyc; did you ever see my roundup of Olek crochet videos?
Crochet Picasso by Julie Adore
Crochet deer head (submission to Craft School Sunday @creativejmom); reminds me of this roundup of taxidermy crochet
Crochet Fruit and Veg by L is for Love; reminds me of these yummy food crochet artists
Felted, embroidered rocks for sale from crochet artist Emily Barletta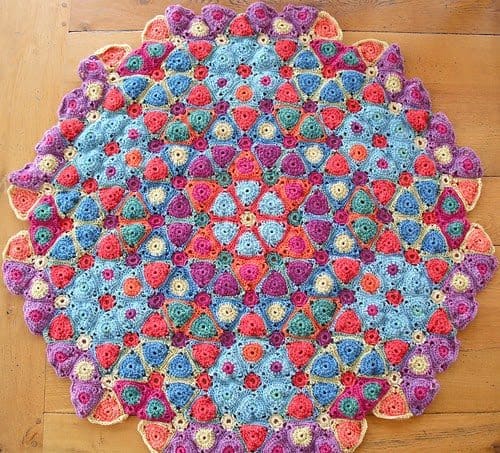 Beautiful crochet piece shared at Wonderwool 2014 via Amanda's Adventures in Wool Land
Crochet artist Olek collaborated with artist Miss Van on a new show that I loved
Creative Carmelina started a crochet folk art mixed media collection in her Etsy shop
Joana Vasconcelos has already her work featured in a number of shows this year
Patti Dille raised money earlier this year for the National MS Society by taking donations for her crochet Monsters at the Lenape Walk. Here are some of her most recent Monsters.
Crochet lampshade made by (un)Deniably Domestic; see other crochet lighting options here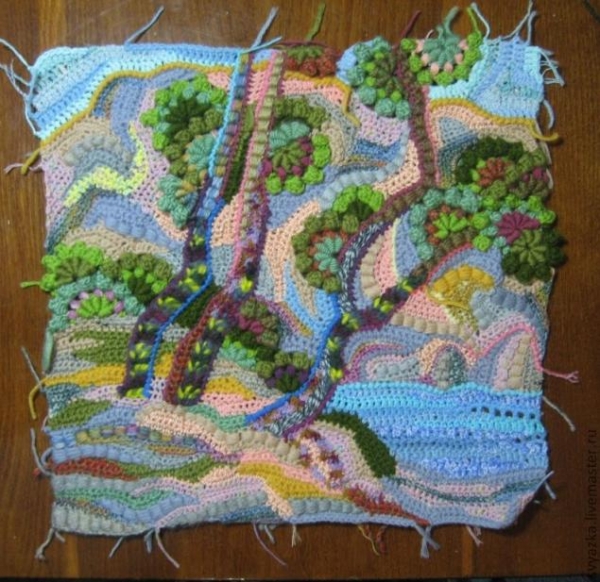 Outstanding Crochet shared the crochet paintings by Anna Saifulina