As we near the end of my Crochet Book Celebration month I thought I'd do a roundup of all of the books that were featured here on this crochet blog in the first half of the year. Some of them are books that I reviewed myself before this book celebration month began. Others were included in my link love posts because they were reviewed by people on other blogs. Here they are:
Crocheting Clothes Kids Love by @gocrochet and @stitchstory
Granny Squared Project Catalog
Crochet Wraps Every Which Way by Tammy Hildebrand (@hotlavacrochet)
Tunisian Crochet Baby Blankets ebook by Sharon Silverman
Interweave's @crochetmedaily shared Rustic Modern Crochet by Yumiko Alexander. It also got a book review by @crochetkween
Renate Kirkpatrick released her new book Tapestry Crochet: 64 Playful Patterns for Children
All Free Crochet and Stitch and Unwind – downloadable ebook of crochet stitches
@crochetkween shared a book review of Crochet Pink, a set of patterns for breast cancer awareness and comfort
I'm so intrigued by this book, Collage Crochet Art, by Macarena Smartt reviewed by @crochetkween
@ReCrochetions shared info with @crochetme about her Reversible Crochet Book
Lots of people reviewed Mommy and Me Crochet Hats including @craftgossip and @poetryinyarn
@UCrafter reviewed the very important Crochet Red book
crochet book by Greedy for Colour
Modern Baby Crochet by @freshstitches reviewed by @crochetkween; @UCrafter also reviewed Modern Baby Crochet
@hklmonster reviewed Kat Goldin's Crochet at Play
@crochetkween also reviewed Crochet For Dolls by Nicky Epstein
Designs by KN shares Craft It Now: 75+ Simple Handmade Projects
by Shannon E. Miller, which includes some crochet projects
@crochetme offered a free Tunisian eBook, 7 Free Tunisian Crochet Patterns Plus Tips on Basic Tunisian Crochet Stitches and How to Tunisian Crochet
@crochetkween reviewed The Big Book of Crochet Stitches: Fabulous Fans, Pretty Picots, Clever Clusters and a Whole Lot More
by Jean Leinhauser and Rita Weiss
@crochetkim reviewed Crochet for the Kitchen: Over 50 Patterns for Placemats, Potholders, Hand Towels, and Dishcloths Using Crochet and Tunisian Crochet Techniques
on the @cgoaboard blog
@molliemakes shared The Belle & Boo Book of Craft: 25 Enchanting Projects to Make for Children; it's a multi-craft book with at least one crochet project (a blanket)
@craftgossip shared the @molliemakes wedding craft book (Mollie Makes Weddings: Projects & Ideas As Unique As You Are
), highlighting that it includes two wedding crochet patterns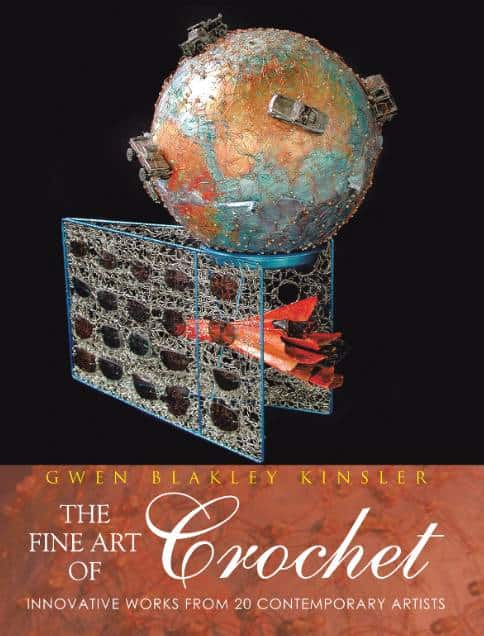 The Fine Art of Crochet went on a blog tour with great posts about it by @stitchstory and @vashtirama
@craftgossip shared 50 Pincushions to Knit & Crochet: Stash Your Sharps in Something Cute and Handmade
by Cat Thomas
Shirley Henry, acting director of marketing and PR at DK UK, shares some insight into what else readers can expect from Crochet: The Complete Step-by-Step Guide
as well as discussing the cultural significance of the DIY movement.
@crochetkween also reviewed a 2003 crochet book and shared why it's still relevant more than ten years later
This one is actually a knitting book, but whatever, it looks good and contains yarn crafting health info. It's The Yarn Whisperer
by Clara Parkes, shared by Kristin Nicholas with big recommendations.
Similarly @nutmegknitter shared Anne Lamott's new book Stitches: A Handbook on Meaning, Hope and Repair
And that's only the first half of the year. Check out some of the great crochet books that are coming out in the rest of 2014 here.