I really love this new convertible crochet scarf/ shrug that I made.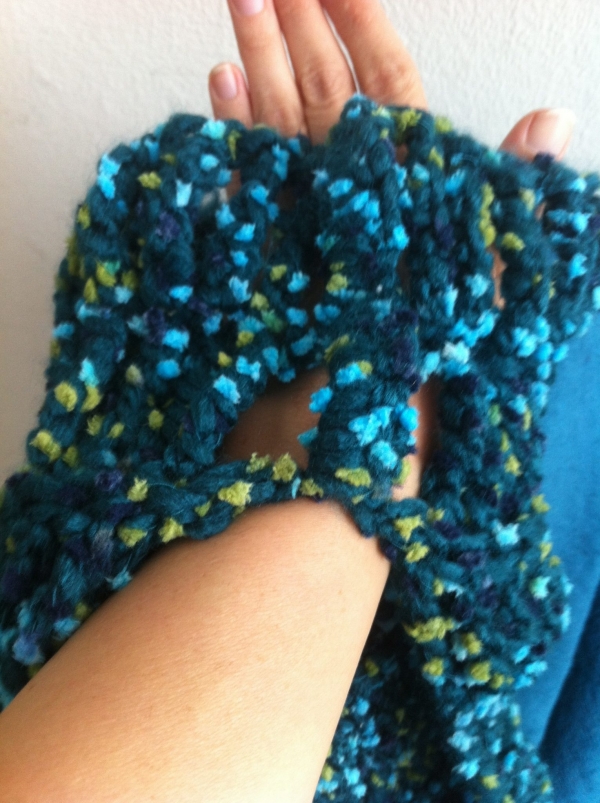 Basically I took a chunky yarn and a big hook (K) and did a tall stitch (treble treble if I recall correctly) to quickly work up a large rectangle.
Then I folded the rectangle in half to make a long skinnier rectangle.
I seamed together each end of the fold to effectively create arm holes.
This has two effects. First, it creates the arm holes so that I can just slip the rectangle on over my arms and wear it like a shrug.
Second, it creates a sort of keyhole to pull the scarf through to make it possible to wear the scarf long even though it's not a very long piece.
(If I tried wrapping it around the normal way it would be very short on my neck.)
Plus it makes a cool sculptural effect where it pulls through the armhole. I like it.