Link love is my way of giving back to the crochet community by highlighting the great work out there each week from crochet bloggers, designers, artists and more. Here are this week's links …
Did you know that you can sponsor a link love post and get seen here?
Something Special
Mikey of @thecrochetcrowd is hosting a Mystery CAL over on Stitch and Unwind that kicked off with the first set of clues this week. It's a chance to play around with different yarns and colors and make something creative and fun without knowing in advance what it is.
Crochet Quote
"Reverse single crochet, aka crab stitch, always feels like what I imagine driving in Europe would feel like…." No! You are going the wrong way!!" Humor from Frank Plus Margie
Crochet Art
Crochet lampshade made by (un)Deniably Domestic; see other crochet lighting options here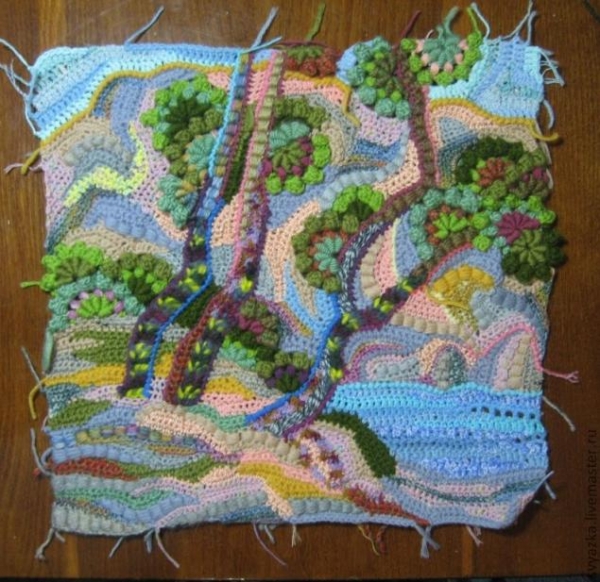 Outstanding Crochet shared the crochet paintings by Anna Saifulina
Craft and Crochet Books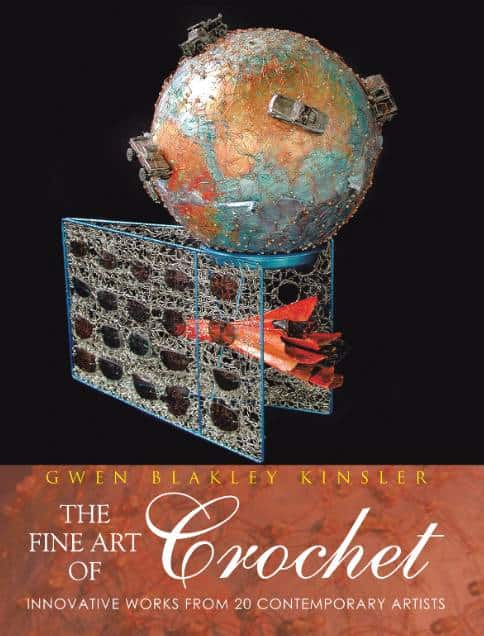 @UCrafter reviewed Fine Art of Crochet by @crochetkween and so did @crochetkitten (and I have also reviewed it)
@crochetspot reviewed a terrific old crochet book Crochet Master Class
, which I've reviewed previously
@surface_design shared Julie Holyoke's weaving book Digital Jacquard Design
Crochet and Crafty Interviews
@UCrafter interviewed @mooglyblog
@recrochetions interviewed @stitchjonesyarn for her new "dyers in their studios" series
Crochet Patterns
Spring crochet blanket pattern free from @SoHappyInRed spotted from link on @creativejmom
Puzzle piece crochet blanket pattern for sale from @feltedbutton who also offered a cute free crochet bunting pattern this week
Free crochet shawl pattern from @fiberflux; enjoy links to other crochet shawl patterns here
Free crochet purse pattern from @crochetlounge
Crochet rose bracelet pattern for sale from Little Treasures
Free one row crochet patterns for tiny hearts, flowers and leaves from String Theory Crochet
Free chunky crochet basket pattern from @molliemakes
Crochet bunny rattle pattern free (Spanish and English) from @lanukas
Huggie Bunnies Pattern, available in both knit and crochet versions as Ravelry downloads by @sandracherryhrt
Crochet turtle pattern for sale from @ladylinoleum
The first pattern in @freshstitches Crochet Dog Pattern Club is the Beagle
Crochet Tutorials
How to Tunisian Treble Crochet via @crochetspot
Chocolate blue bird coffee cozy crochet tutorial from Sew Ritzy Ritzy
Easy crochet gift wrap tutorial free from Daisy Cottage Designs
Crochet Tips
@edieeckman offers tips on joining crochet motifs as you go over @crochetme
Other Crafty Things
DIY Yarn Chandelier on @hgtvdecorating spotted via @make
@apttherapy rounded up 10 DIY mobiles including this driftwood mobile from @Oar_Lawn_Doe
Woven textiles made from organ music via @dezeen
Special Thanks