Link love is my way of giving back to the crochet community by highlighting the great work out there each week from crochet bloggers, designers, artists and more. Here are this week's links …
Did you know that you can sponsor a link love post and get seen here?
Something Special (Crochet News and Benefits)
I was saddened to read a news story about an inmate who intentionally swallowed a crochet hook. However I was glad to know that the prison crochet program would not be canceled. "While it was suspended for a couple of days, Rush said inmates are now being allowed to crochet as usual under supervision. "We can't punish all because of one person," she said. "We've never had a problem before and I don't anticipate any other problems."" This makes me glad to hear since prison crochet programs offer so many benefits!
And of course crochet offers benefits for people in all different types of settings. I was also thrilled this week to read about a teacher who is combining crochet with reading in the classroom. This encourages literacy and also teaches the benefits of crafting! Love it!
Crochet Quote
"I keep my head down, brain fully engaged, hooky hands working as fast as they can. New patterns to work through and the dreaded "hooky maths", trying to remember to Write It Down! Scribble, scribble, must make pattern notes! Count like fury! Sample and resample, pull back and resample some more, again and again until those rows and shapes and stitches and patterns come right. Making the numbers work. Matching the crochet with the ideas that jiggle and jostle impatiently in my Creative Mind." – Lucy, Attic 24
Crochet Art
A friend just introduced me to the crochet art of local artist Ramekon O'Arwisters who has a current exhibit in Oakland, CA. Keep your eye on the blog next week for more information about this crochet artist.
"Christie's offers a Best of Best exhibition in Hong Kong that promises to showcase sterling quality works of art from the Asian fold and Ruth Asawa is a phenomenal discovery." (news source with a nice profile of crochet artist Ruth Asawa)
New crochet and knit art show featuring the work of Ann Tilley
@TheFiberFriend on Examiner did a post on VK Live and included a slideshow of some of the work including this crochet art by Ashley v. Blalock
Crochet bike represents "the story of how farmers look after the national park environment whilst supplying natural materials that are manufactured into products."
@lastejeymaneje shared the crochet lamps of @naomipaul; see more crochet lamps here
@molliemakes did a roundup of the crochet art by Su Ami, who I've featured in roundups of microcrochet
Crafty Reads
The Crafter's Book of Clever Ideas: Awesome Craft Techniques for Handmade Craft Projects
by Hand Make My Day reviewed by @twinkiechan
Lucy of Attic 24 says Vantastic
by Fox's Lane "is a mixture of travelogue, practical advice, recipes and crafting projects accompanied by a delicious selection of photographs and friendly, engaging writing."
@molliemakes reviewed Vintage Home: Stylish Ideas and Over 50 Projects from Furniture to Decorating
by @SMVintage
Crochet Designers
@UCrafter interviews crochet designer Sarah Jane (@sjjack44)
@mooglyblog featured the work of @petalstopicots
@crochetme explored three different popular styles of crochet shawls, highlighting the work of several different excellent crochet designers
Congrats to Illuminate Crochet on the opening of a new Etsy Shop; this music blanket was my favorite find there
Crochet Patterns
@winkieflash has a new crochet mandala pattern for sale (and there's CAL for it)
Crochet Flower Square Free Pattern by Color n Cream
Crochet Irish Rose free pattern from @olgalacycrochet who I'm sad to learn is taking an indefinite break from blogging
I'm a little in love with this kids' hooded crochet vest pattern free from @lionbrandyarn
Spring Chick Hat free crochet pattern from Daisy Cottage Designs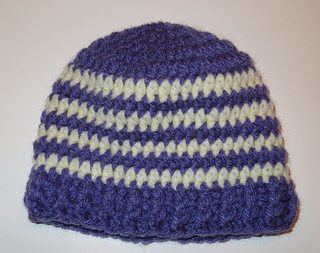 Baby Striped and Ribbed Band Hat Crochet Pattern free from My Recycled Bags for PURPLE baby crying awareness
Ella's Free Crochet Baby Blanket Pattern via @ELKStudio_
Little Waves Crochet Rug free pattern by @mooglyblog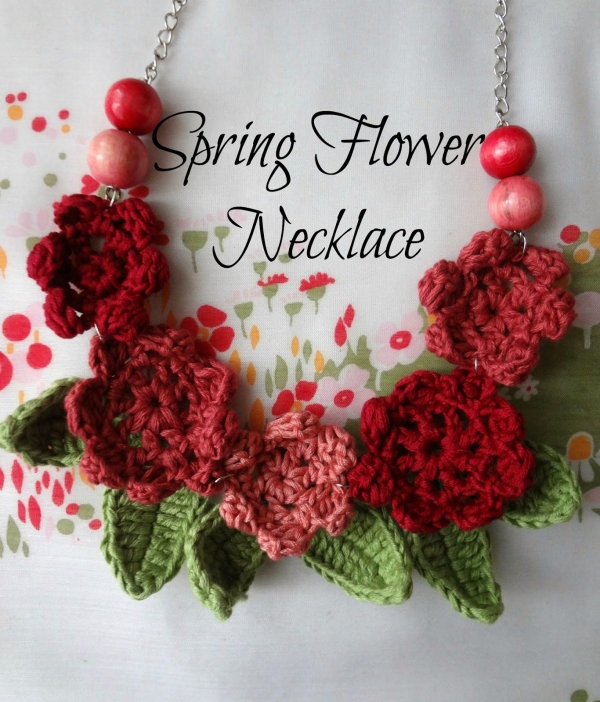 New crochet necklace pattern for sale from Little Treasures
Garden Party crochet necklace pattern for sale from @stitchstory
Little Red Crochet Mini-Beret free pattern by @twinkiechan
Scraptastic Shawlette with Crochet Button pattern by @UCrafter (one of her free NatCroMo patterns but only free through end of March '14).
Crochet Tutorials
Crochet-edged card tutorial via @repeatcrafterme; a cool new variation on some of the ones I saw when putting together my roundup of crochet + paper ideas
How to invisible decrease in single crochet by @websyarnstore
Shell Stitch with a Front Post Single Crochet Edging by Interlocking Crochet
How to Block a Crochet Shawl by My Rose Valley
How to Make T-shirt Yarn by @repeatcrafterme
How to Calculate How Much Yarn You Need by @freshstitches
How to Crochet Buttons by Cozy Things
How to Use a Needle Threader by @fiberflux
People Who Crochet
Crocheter Emma Haring turns 104 years old
4th Grader Alison Samudio was interviewed about crochet, which she learned recently from her grandmother after seeing the call for penguin jumpers
Meet the soldier who learned to crochet in Afghanistan via @lionbrandyarn
Illuminate Crochet interviews crocheter Stace Clements
How Crocheting Keeps Me Sane via @xojanedotcom, a topic you know is close to my heart!
Charity Crochet: "Using the gift of crochet, Louise Murphy is warming the hearts and heads of many."
Other Crafty Things
@designsponge had a cool roundup of 20 woven wall hangings like this vintage find from @The_Brick_House
Max Colby's embroidered prints via @lppshop
Fiber Lesson: Cotton via @crochetkitten
Special Thanks