I recently came across an article about these knit and crochet design journals that are available super affordably through Etsy and I'm just loving the idea.
Etsy's Petite Tuques created these journals to help people who want to do their own knit and crochet designing but aren't able to just start with a blank page. It includes pages for project notes, materials, sketches, graphs, etc. and also includes info to help you with yarn weights, abbreviations and other must-know things for good crochet pattern writing.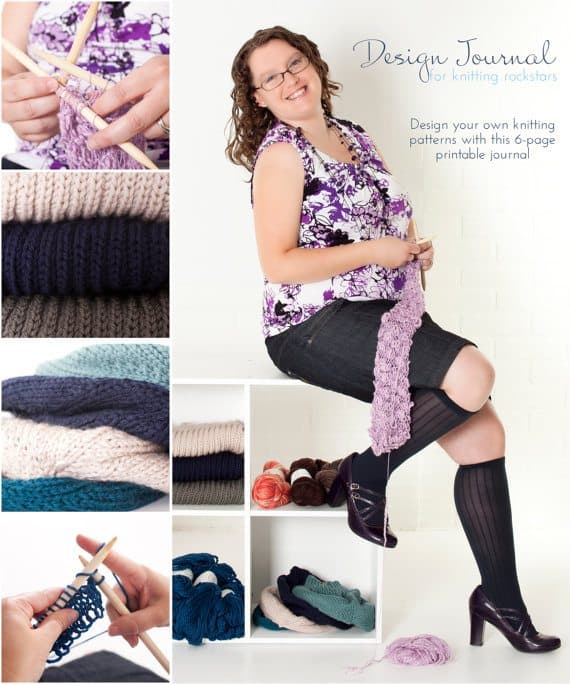 The maker says:
"Armed with your Rockstars Design Journal, your knitting and crochet designs turn into a pro portfolio of your unique, original works: easy to repeat, easy to vary, and easy to transfer into a word processor for publication."
This guided creativity approach to crafting is right in line with some of the exercsies I'm working on for my upcoming book Hook to Heal so it caught my attention. Have you ever taken a creative approach like this to craft design?