Yesterday I did a guest post over on the wonderful blog of Crochet Queen Gwen Blakley Kinsler about the different resources I've enjoyed when researching crochet art history.
The Literature of Crochet Art History
I noted in my guest post:
"Crochet has seen a great resurgence in popularity in recent years. Craft publishing has also gained traction. This is a wonderful thing. However, most of the books that are published about crochet today are pattern books and "how to" guides. Those books are invaluable for the crafter but don't provide a lot of information that adds to the literature of crochet history."
However, there have been a few rare books over the years that have provided detailed profiles of multiple crochet artists so that interested readers can gain information about the overall history and development of the crochet art movement.
The 5 Books that I Think Are Best at Sharing Crochet Art History
Creative Crochet by Nicki Hitz Edson and Arlene Stimmel
The Crocheter's Art
by Del Pitt Feldman
Art to Wear
by Julie Schafler Dale
Yarn Bombing: The Art of Crochet and Knit Graffiti
by Mandy Moore and Leann Prain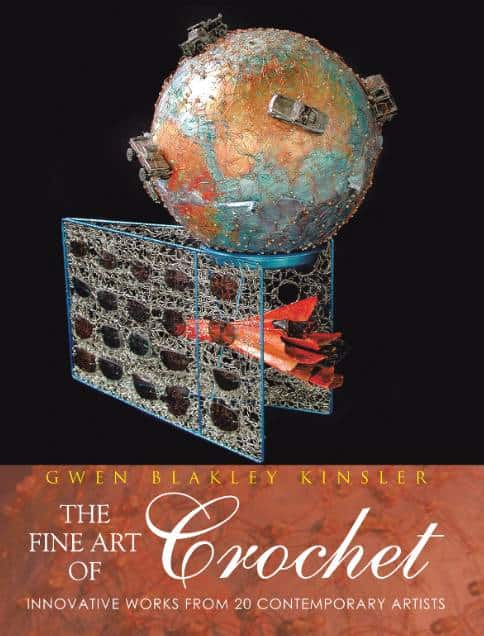 And Gwen's new book: The Fine Art of Crochet
Read the full guest post to learn more about why I listed these books in the roundup!