Happy February! How has the crafty year started off for you? January was a bit of a doozy for me in my personal life with tons of things happening that were both good and bad. I had lots of houseguests, stayed very busy, got way too stressed, let my personal boundaries get a little too trampled, got sick and then took the time to crochet, heal and re-establish my center of personal wellbeing. And during all of that, I kept on blogging!
Today I've got your roundup of everything that was on this crochet blog in January in case you missed any posts the first time around.
The Big News
The most exciting thing that happened this month was that I launched the fundraising campaign for my next book and multi-media project, which is called Hook to Heal.
Of course, I shared several posts related to this on the blog:
Some more big news of the month was that I ran a special free-on-Kindle promotion of Crochet Saved My Life for one long weekend and then dropped the price permanently from the former price of $9.99 to the new Kindle price of just $2.99.
And finally, I issued a challenge to try to get crochet represented more on Pinterest. Anyone who pinned my book's cover image and left me a comment with their Pinterest handle was someone I'd go follow and pin items for. You can still do this!
Crochet Shawls
One of the themes of this month was crochet shawls. The posts related to that, which I hope you found inspiring, were:
100 Unique Crochet Shawls
10 Terrific Crochet Shawl Designers and their Top Patterns
How to Crochet a Shawl: The Ultimate Resource Guide
1930s Crochet
This month I launched my new series called 50 Years of Crochet History. I am taking one year at a time, starting in 1930, and seeing what I can learn about the crochet patterns, crochet books, crochet styles, crochet news and even crochet patents from that year. The posts so far:
Crochet in 1930
Crochet in 1931
Crochet in 1932
Crochet Art and Artists
10 Beautiful Examples of Math in Crochet Art
Crochet Artist Update: Asimina Chremos
Netherlands Crochet Artist Lauriane Lasselin
Wire Crochet Jewelry Artist Miriam Chor Freitas
Crochet Artist Karin Kempf
Help Fund a Largescale Crochet Art Project
Crochet Inspiration
20 Things You Can Do with a Granny Square
I shared the work of reader Pamela who also offered us a free crochet hat pattern. There were some quirks with the pattern and that gave me a great opportunity to write a post explaining how an experienced crocheter can make assumptions to work out a pattern that's not quite making sense.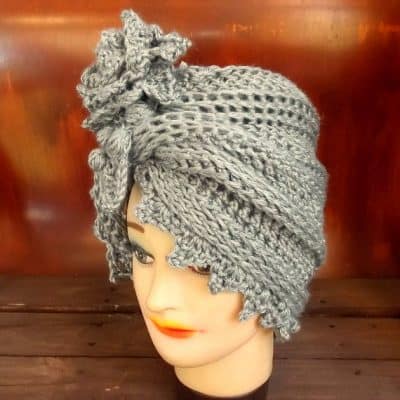 Interview with Innovative Crochet Hat Designer Strawberry Couture
Interview with a Crocheter: Mumbles Mummy
I compiled your answers to the daily Crochet Questions of the Day. Then I shared my own answers.
Crochet Fashion
New Limited Edition Bracelet from Same Sky (Fair Trade Crochet)
SIBLING's Over-the-top Knitwear
Designer Crochet Project: Pierre Balmain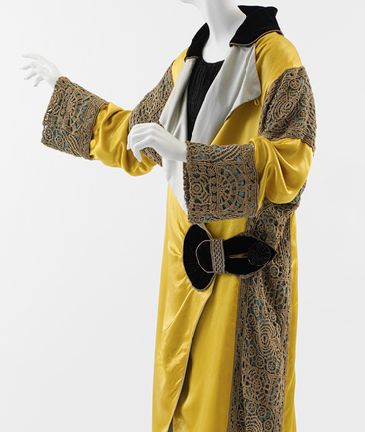 Designer Crochet Project: Paul Poiret
Crochet and Health
Healing Benefits of Visualizing and Completing a Project
How to Crochet for Mindfulness and Be Mindful in Crochet
Crochet for Teen Boys in Substance Abuse Recovery
Crochet as a Go-To Therapy Technique
And More
Everything You Ever Wanted to Know About Wool Yarn
Crochet is Trendier Than Knitting in Online Search
My Life in Crochet
I turned my small crochet scarf into a large crochet cowl
I launched a new series on the blog called Crochet: 2011, 2012, 2013
I signed up to be part of the Crafty Book Challenge hosted by Anastacia Knits
I crocheted lots of new small items
I shared my personal crafting goals, my commitment to crochet blogging and some of my crochet blog goals.
And I shared a photo of Hudson on my crochet blanket :)
And Off The Blog
I have been doing guest posts for Crochet Today:
Crochet Concupiscence recently celebrated it's 2nd birthday. Thanks to all of you who are reading along!