This is just a teaser, but I wanted to let you know that I'm having so much fun working on some DIY crochet wedding projects and I'll be sharing a tutorial with you next week.
The Product
In full disclosure, I'm doing this to test out a sponsored campaign's products. The products come from The David Tutera Bridal Collection.
They explain: "The David Tutera bridal collection includes: Affordable fashion accessories, unique décor elements, floral accents and other embellishments, all designed to help you tell your own special love story. Adding your own unique touch is a lot easier than you think! It's all about turning ordinary wedding elements into something special. Many of the products, like Bling on a Roll and self-stick rhinestones, are very versatile. (For example, you can use either of the above to add sparkle to any wedding decoration or accessory!)"
My Challenge
What I'm working on doing with this is figuring out some creative ways that you can take basic already-ready-to-do DIY wedding projects and then personalize them with your crochet skills. It's a challenge and I'm having so much fun with it!
Other DIY Wedding Crochet
Interested in a DIY crochet wedding? You may enjoy these other posts: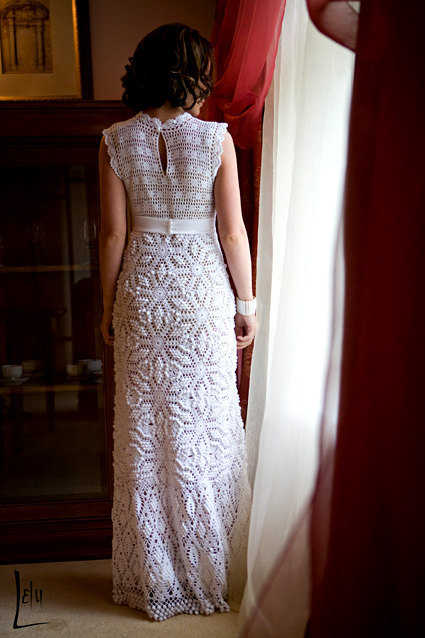 15 Crochet Wedding Favors to Give your Guests
12 Crochet Wedding Cake Toppers
12 Crochet Wedding Veils that Make Everyone Want to Kiss the Bride
Disclosure: I wrote this post as part of a sponsored campaign with Darice and The Blueprint Social. The opinions in this post are my own.