Of all of the crochet-related posts I read this week, these were the ones I thought you shouldn't miss!
Something Special
Mollie Makes magazine released a one-off issue this week called Mollie Makes Home. I don't know everything that is in it but I do know that some of the crochet includes a granny square motif pillow and a beginner's granny blanket. The images are lovely.
Smart Crochet Posts
Beautiful Crochet Makes
Crocheted Lady Gaga in her Meat Dress spotted via Knithacker
One Sheepish Girl shared her crochet-edged calendar; follow the link to find her tutorial for crocheting around paper
@winkieflash shared this cute crochet bird she made awhile back and recently found again; also worth checking out is her next installment of the ongoing amazing crochet mandala series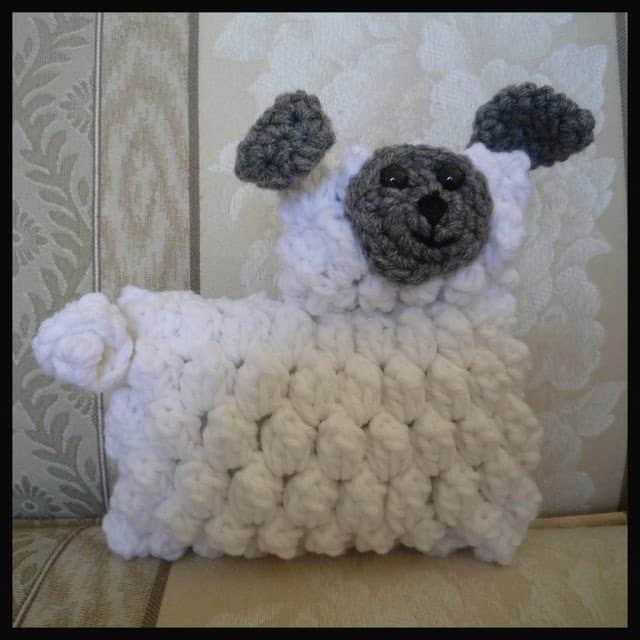 @CarolineCh64 made her version of the Lambie Pie crochet pattern sold by Marilyn's Medley on Luulla
How to Crochet
Crochet Patterns
I Love Button's by Emma shared a free crochet pattern for this cute stripy giraffe
Cheerful Ripple Crochet Blanket, a free pattern from Adventures in Thread
Toasty crochet handwarmers; a tutorial free from Bunny Mummy.
Crochet African Heart Pincushion, a free tutorial from @sandycherryhrt
Spike Stitch Crochet Heart Pattern from Petals to Picots (free pattern)
Cozy charm bracelet, free pattern from Cozy Things
The Dapper Toad is offering a free pattern for crochet mountains. Unique!
Planet June has a new set of baby cephalopod amigurumi patterns for sale. She says: "A perfect use for yarn scraps, these mini amigurumi take only 25-30m of yarn apiece, and work perfectly in any colour."
Moogly did a nice roundup of free ruffle crochet patterns.
Crochet Dynamite offers a free pattern for upcycling capri sun bags with crochet to make a magazine tote bag.
Crochet Books
Crochet Quote of the Week
"between much ado and the daily things, i – of course – crochet. i realize more than ever that it keeps me sane." – Elisabeth Andree
Video
Via Irene Lundgaard
Yarn
Some Special Thanks
Happy weekend and happy reading! If this isn't enough creative reading for you then you may also want to check out the "arts and smarts" link love roundup I've done over on my personal blog, Diary of a Smart Chick.