In just a few days it will be time to kick off the big Crochet Concupiscence Christmas Giveaway. There will be prizes each day for 12 days beginning on December 13th and running through Christmas Eve.
You met the giveaway's sponsors last week. Now I thought I'd share a little bit more about the prizes. Full details of each day's prizes will be available on the actual day of giveaway.
Crochet Hooks
There will be more than five dozen different gently used crochet hooks available across four different days including full sets and assorted mixes. There are bamboo, plastic, aluminum and rosewood crochet hooks. These come from Tracy of Crochet Happy.
Crochet Books and Magazines
These 2 great crochet books were donated by Debi; there will also be some other crochet books from my own collection
Laurinda Reddig of ReCrochetions has donated a brand new copy of her new crochet sampler pattern book
A selection of crochet magazines from the past five years from my own stash; these are just some of them
In addition to the daily winners, the people with the three people with the most entries total in all of the giveaways will each win a signed copy of my book, Crochet Saved My Life.
Vintage Crochet Booklets
Lauren Fraser of 2nd Look Vintage has donated these three vintage crochet pattern booklets. I'll also be donating some vintage crochet pattern booklets from my own stash.
Crochet Patterns
Patterns have been donated from the following terrific designers: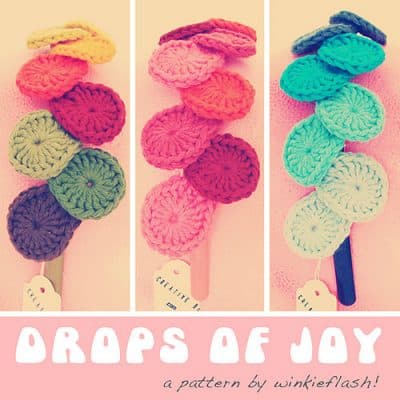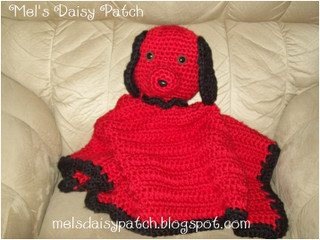 Jocelyn Sass of Too Cute Crochet
Yarn
Birgit of By Number 19 has donated four balls of luscious red Egyptian mercerized cotton yarn. There will be additional yarn available from my own stash and I'll also be offering up my basically-never-used yarn swift.
Every Winner Gets
Each daily winner is also going to get a free Peace, Love, Yarn bumper sticker.
Get all of the giveaway details here.