Merry Christmas!
All this week we're looking back at the crochet posts from this blog in 2012. It was truly an amazing year. In this post we'll look back at all of the different crochet books I wrote about this year.
January
February
March
June
The image above comes from @evenhoward. It's part of my new board of images that show crochet hooks with books. So fun to see what crocheters read!
July
Sharon Silverman's Crochet Scarves book went on tour. In August I shared my Diary of a Month Spent Crochet Sharon Silverman's Scarves.
July
My own book, Crochet Saved My Life, was pre-released in July and came out officially on August 1st, 2012.
September
Possible New Book about Hyperbolic Crochet Coral Reefs
October
November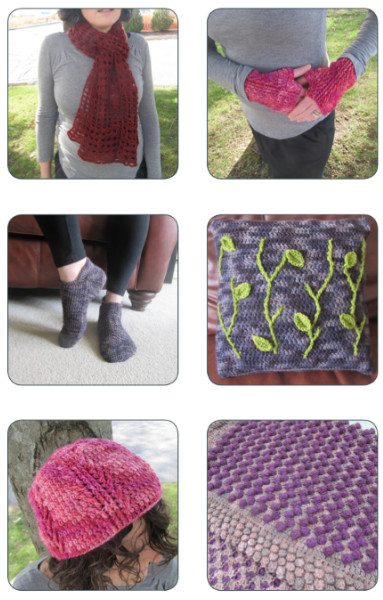 Poetry in Yarn at the Bakery PDF Pattern Book
December
The Wonderful World of Dona Z. Meilach
Not Your Nana's Needlework: Bargello Crochet Patterns
Like crochet books? Here are some I'm looking forward to in 2013.