First I want to thank everyone for your patience with some of the hiccups the blog had this month. I was transitioning everything from one web host to another. I'm happy with the move but of course there were a couple of days of downtime in the process and it's so great to have readers who hang in there with me through that. Now for the roundup … here is everything that happened on the blog in September in case you missed it!
Crochet Ideas and Inspiration Posts
These roundup posts were designed to inspire; I hope they did!
20 Wonderful Male Crochet Designers and Artists
11 Cutest Ever Crochet Rompers
Guest post from Fresh Stitches about Craft School Saturday
Crochet Art and Artists
Etsy's Wire Crochet Artist YooLa
Transformative Crochet Artist Mary Tuma
Surprising Crochet Art from Industrial Designer Alessandro Zambelli
Exhibit: The Mysterious Content of Softness
Possible New Book about Hyperbolic Crochet Coral Reefs
Crochet Designers
I did a post with advice for a budding crochet designer. I also looked at some crochet designers' work:
Learn Bruges Lace by Ellen Gormley
1970s Crochet Designer Mark Dittrick
Nicki Hitz Edson, then and now
Crochet Patterns
15 Beautiful Free Crochet Dress Patterns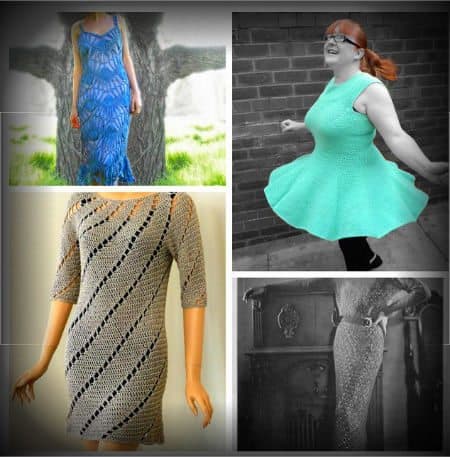 15 Beautiful Crochet Dress Patterns to Buy Online
Crochet Fashion
I did the monthly celebrity crochet roundup this morning. September's other crochet in fashion included:
Martin Margiela Designer Crochet
Crochet and Health
I'm continuing to share posts about crochet and health as well as news about my book Crochet Saved My Life:
Mother Stress-Relieves with Crochet
4 Reasons Crochet Helped One Person with OCD
5 Reasons Crochet is a Great Craft for Hospitals
3 Women Improve Their Lives with Crochet
Pain of Neurological Failure Reduced with Crochet
3 Ways Crochet Improves Our Modern Lives
If Only Doctors Prescribed Crochet
Social Worker Takes Interest in Crochet Saved My Life
Crochet Eases Tears in Difficult Time
General Crochet News
Irish Crochet Featured in Museum
CLF at Reno Knit and Crochet Convention
My Crochet
I tried to crochet with Mizuhiki paper cords
I did a roundup of ten of my favorite crochet blogs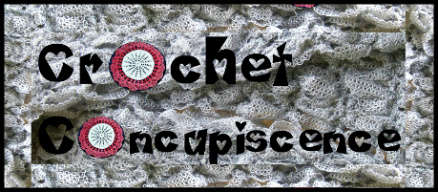 I shared the links to sign up for my two different newsletters
Off-the-Blog News
Crochet Concupiscence and my book Crochet Saved My Life both got some great off-blog attention this month as well. Here are some of those links:
Fresh Stitches Did a Terrific Review
Interview with Seven Alive or read an excerpt
GoCrochet Reviews Crochet Saved My Life
Fiber Fashionista Interview on Jordana Paige
Knit Edge Featured My Crochet Article
Happy October everyone! Do you have any big crochet projects planned for the fall?