Here are my favorite posts this week from around the crochet blogosphere.
Something Special
The Buffalo Wool Co. is seeking knit and crochet design submissions that use the American bison as inspiration. Accepted contributions will be paid between $100 and $300. (Thanks @CrochetLibFront for the heads up on this one!)
And also, Erika Knight (@KnightKraft) has a new book out called Crochet Workshop and you can peek inside here.
Smart Crafty Words
Crochet Interviews
Crochet Reviews
Beautiful Things People are Crocheting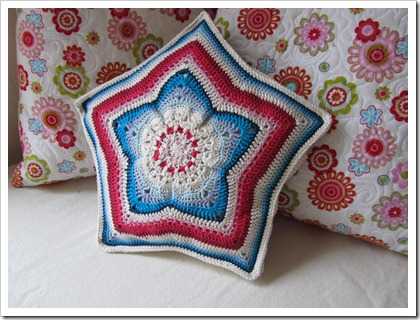 Do of Just-Do shared this great crochet star pillow she made
This blanket with crochet applique features was made by ADHD Crochet
Upcycled crochet basket from La Ventana Azul, one of my favorite Spanish crochet blogs
Favorite Video of the Week
I've been watching some of the vlogs from crocheter TartanLassie5
Crochet Tips and Ideas
Crochet Patterns and Tutorials
Other Stuff
And Some Special Thanks
Happy reading!