I'm finally getting around to wearing the knit sweater that I embellished with crochet a few weeks ago. I like it.
The Outfit
Knit/Crochet Sweater, Blue Tank Undershirt, Dark Denim Loose Jeans, Black Sneakers
Crochet Detail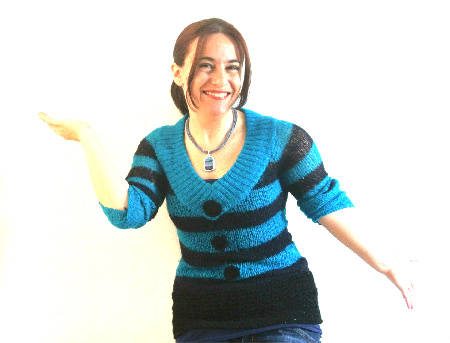 The Shoes
This post is part of 365 Ways to Wear Crochet.
Note: The crochet Ms. Pacman in the top photo is an item I purchased from nerdJERK. Tidbit you may not know about me: I'm the best Ms. Pacman player you'll ever meet.