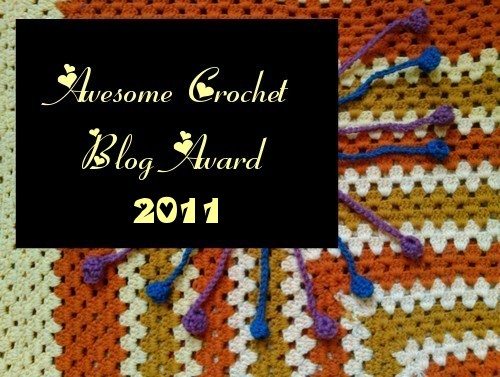 Christmas may be over but the giving isn't done here at Crochet Concupiscence. Through the end of December I'm giving out daily awards to honor crochet bloggers who do certain things especially well. Learn more about this project here.
Congratulations to today's award recipient:
You have received this award for:
Most Variety in Posts
One of the things that can be tough to do as a blogger is to include many different types of posts. Some bloggers are better at news posts, others are better at sharing patterns, others most like to do first person sharing of their own work. What I love about Crochet Spot is that it has all of these different things, due in part to the fact that it's founder has hired some additional writers to add multiple voices to the site. There is always something interesting to read over at Crochet Spot!
Winners are welcome to snag the above image to share on their blog with a link back to this post. Alternatively, they can grab the sidebar button using the code beneath the button in the sidebar to the right of this post.