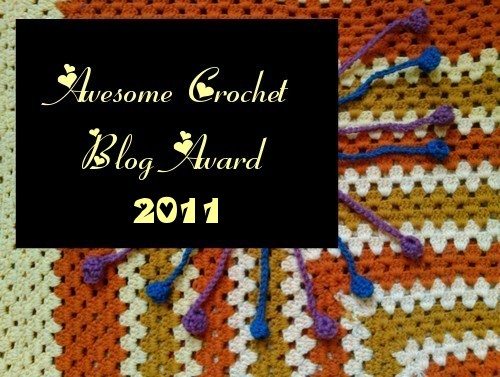 One of my favorite things about the crochet community is how generous the people in this group are. People are always sharing ideas and offering advice and answering crochet questions. I am trying to give back to that community by offering an award each day this month to a great crochet blogger. Learn more about this project here.
Congratulations to today's award recipient:
You have received this award for:
Most Generous Crocheter
This was another really tough award to narrow down to a single winner since there truly are so many generous crocheters out there. (And actually I split the category in two and created the best charity crochet blog award which I gave to three recipients earlier this month.) In the end, I decided to go with the person who had been most generous to me. I posted online that I was interested in trying some new crochet hooks including the light-up crochet hook. Bev immediately reached out to me, said she had an extra and offered to pop it in the mail with nothing required in return. Amazingly sweet gesture! I know that Bev also makes crochet donations to charity and shares free crochet patterns on her blog. I love your work and spirit and Bev!
Winners are welcome to snag the above image to share on their blog with a link back to this post. Alternatively, they can grab the sidebar button using the code beneath the button in the sidebar to the right of this post.