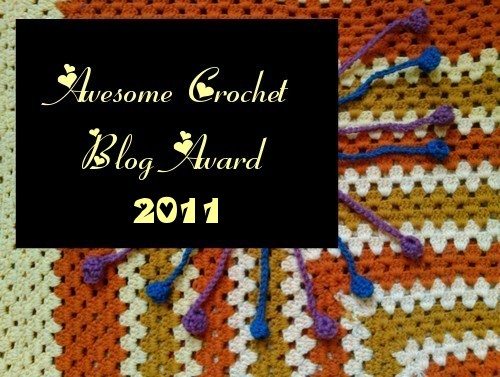 Celebrate the holidays with Crochet Concupiscence by checking the blog each day this month to find out who has received an award. Awards are given to crochet bloggers who are especially great at a particular thing! Learn more about this project here.
Congratulations to today's award recipient:
Linda from Eleven Handmade
You have received this award for:
Best Wearable Patterns
I am always, always excited to see the new patterns that Linda puts up on her blog. They are so stunningly fashionable. Her mission is to change the perspective of crochet as something that's just crafty to something that's really stylish and she totally succeeds! Linda is from Latvia and this is a bilingual blog and there's something a little magical about that, too. Plus she shares some other posts besides just showing off her terrific patterns. Great work Linda! I love your blog!
Winners are welcome to snag the above image to share on their blog with a link back to this post. Alternatively, they can grab the sidebar button using the code beneath the button in the sidebar to the right of this post.