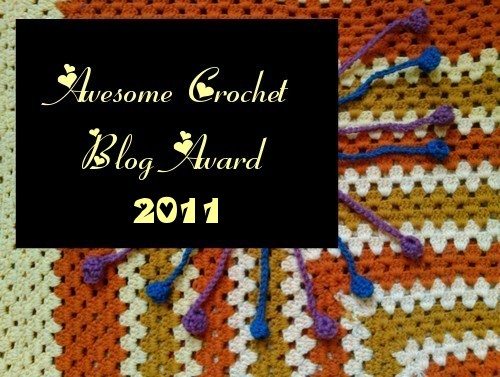 Throughout the month I've been giving away an award per day to a crochet blogger who does one thing or another especially well. There are so many great crochet bloggers out there and I wish I could honor them all! Learn more about this project here.
Congratulations to today's award recipient:
You have received this award for:
Best Crochet Reviews
Lots of bloggers do great reviews of crochet books, patterns and products. In fact, it was tough to choose a winner in this category. In the end, Jocelyn won for her crochet book reviews because she chooses great books, writes about them succinctly and typically has a giveaway for the item that she reviews. She doesn't do reviews all of the time so it's a nice bonus on her blog when she does and I think that makes it kind of special. I also like that she usually shares a personal story that relates to the item that she's reviewing, making it feel like you're not reading a review but rather getting a product tip from a friend. Great work Joceyln!
Winners are welcome to snag the above image to share on their blog with a link back to this post. Alternatively, they can grab the sidebar button using the code beneath the button in the sidebar to the right of this post.