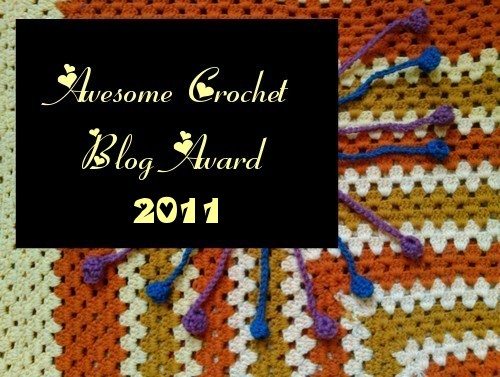 In the spirit of the holidays I'm giving away a month of daily blog awards here at Crochet Concupiscence. These awards honor the best of the best in crochet blogging. Learn more about this project here.
Congratulations to today's award recipient:
You have received this award for:
Best Recycled Crochet Info
There are a lot of people out there who are doing cool stuff with eco-friendly crochet. The blogger I adore the most in this area is My Recycled Bags. Cindy is great at making many different things out of plarn, reclaimed yarn and other recycled products. More than that, she shares tips and tutorials so that other green crafters can learn how to do what she does. Love your blog Cindy!
Winners are welcome to snag the above image to share on their blog with a link back to this post. Alternatively, they can grab the sidebar button using the code beneath the button in the sidebar to the right of this post.