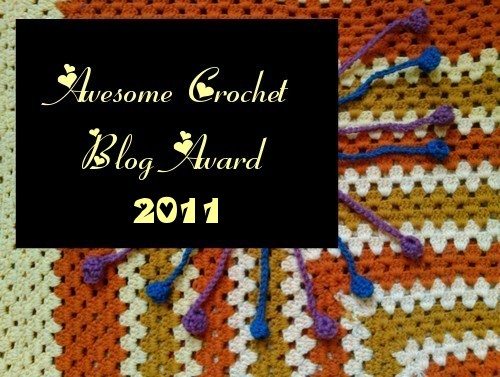 Each day in December is a day of celebration here at Crochet Concupiscence because I'm giving away blog awards. Each daily award recognizes the most unique and wonderful things about a great blogger's blog. Learn more about this project here.
Congratulations to today's award recipient:
You have received this award for:
Best Personal Posts from a Crocheter
Today's crochet blogger award was chosen because I know that it's really tough to put yourself out there online to a whole world of people that you don't necessarily know and I wanted to honor someone who does that well. This isn't strictly a crochet blog but the blogger is a crocheter and does consistently share her crochet work on the blog. More importantly, she shares her ups and downs with various personal issues including dealing with a system that doesn't always make it easy for her daughter who has speech delays and learning to accept her own body as she rounds the curve into her thirties. Belinda does some video posts which adds another layer to letting us as readers get to know who she is. I think it's great that she puts herself out there and shares herself. Great blog Belinda!
Winners are welcome to snag the above image to share on their blog with a link back to this post. Alternatively, they can grab the sidebar button using the code beneath the button in the sidebar to the right of this post.