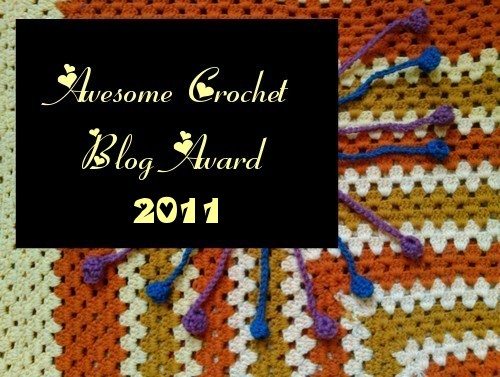 Christmas may be over but the giving isn't done here at Crochet Concupiscence. Through the end of December I'm giving out daily awards to honor crochet bloggers who do certain things especially well. Learn more about this project here.
Congratulations to today's award recipient:
You have received this award for:
Best Niche of Crochet Blog
One of the things I love about crochet is that there is always something new that you can learn. In addition to various stitches and crochet techniques, there are many different niches of crochet. Many bloggers talk about those niches here and there but very few bloggers actually blog solely about that niche. That's why I think it's so great that Carol Ventura uses her blog space to talk just about one great crochet niche – tapestry crochet. It's a unique type of crochet and Carol does an awesome job teaching us about and sharing the work of numerous other tapestry crochet artists. Love your blog Carol!
Winners are welcome to snag the above image to share on their blog with a link back to this post. Alternatively, they can grab the sidebar button using the code beneath the button in the sidebar to the right of this post.