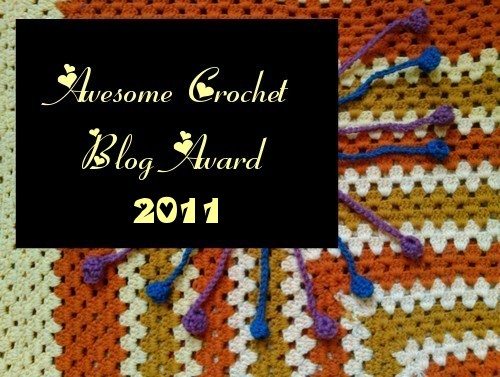 I'm celebrating the holidays by giving out blog awards as gifts here on Crochet Concupiscence. Each blogger I award is chosen for a specific thing that they do especially well! Learn more about this project here.
Congratulations to today's award recipient:
You have received this award for:
Best Freeform Crochet
Gwen Blakley Kinsler is terrific. She's the founder of the Crochet Guild of America. She's got a great Ravelry group where she's very active and is also very friendly. She does terrific freeform crochet work that is artistic and interesting. And she blogs about it in a really personable way over at her Royal Ramblings blog where we see into the life of a fiber artist. Love your stuff Crochet Queen!
Winners are welcome to snag the above image to share on their blog with a link back to this post. Alternatively, they can grab the sidebar button using the code beneath the button in the sidebar to the right of this post.