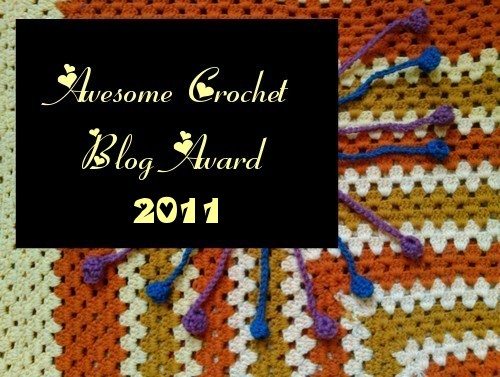 Each day this month I'm celebrating the giving spirit by offering a blog award to a crochet blogger who does something really special. Learn more about this project here. What better award to give on Christmas Day than an award that shares this same spirit of giving?
Congratulations to today's award recipient:
You have received this award for:
Best Free Crochet Patterns
There are so many crochet bloggers out there that offer free crochet patterns that I almost nixed this category so I wouldn't have to choose. However, I think that Planet June especially stands out in this category. She's a crochet designer with quality skills who sells her patterns. However, she has a commitment to what she calls "donationware", a steady stream of free crochet patterns for both wearables and amigurumi items. You can tell that she puts as much thought and care into the free patterns as she does into her paid patterns and that counts for a lot. Great work June!
Winners are welcome to snag the above image to share on their blog with a link back to this post. Alternatively, they can grab the sidebar button using the code beneath the button in the sidebar to the right of this post.