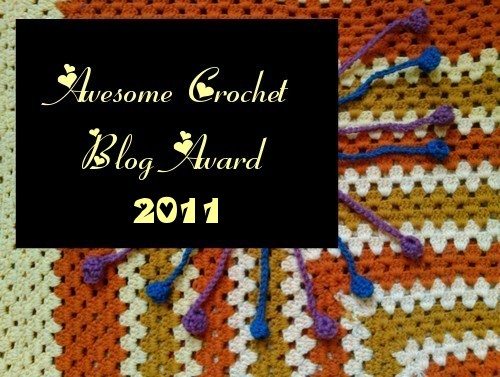 Each day in December is a day of blogger recognition here at Crochet Concupiscence. I'm honoring some of my favorite crochet bloggers with special awards that recognize the most unique and wonderful things about their blogs. Learn more about this project here.
Congratulations to today's award recipient:
You have received this award for:
Best Crochet Accessories
Shelby Allaho is a crochet designer who shares what she creates on her blog. I'm always intrigued by her crochet designs for various accessories and home decor. Her Fanfare Cowl is one of my favorites if you must know but I like a variety of her different accessories because she uses interesting color choices and creative design techniques that look simple when presented but clearly required a lot of design thought. Her blog also shares various tips and crochet stories but it's the accessories I really, really love. Great work Shelby!
Winners are welcome to snag the above image to share on their blog with a link back to this post. Alternatively, they can grab the sidebar button using the code beneath the button in the sidebar to the right of this post.