Last month I wrote a list of 25 lists for crocheters. Each of the 25 things on the list was another list of 25 things. For example, the first item on the list is to make a list of 25 crochet books. The idea is to brainstorm many, many different things that can give you inspiration as a crocheter. One of the things that I want to do this year on the blog is to explore each of those 25 lists for myself.
So here is my list of 25 crochet books that I hope will inspire you:
Crochet Jewelry: 40 Beautiful and Unique Designs by Waejong Kim and Anna Pulvermakher.
Crochet Techniques (Milner Craft Series) by Renate Kirkpatrick.
Crochet Bouquet: Easy Designs for Dozens of Flowers by Suzann Thompson.
200 Crochet Tips, Techniques & Trade Secrets: An Indispensible Resource of Technical Know-How and Troubleshooting Tips by Jan Eaton.
Crochet Chic: Haute Crochet Scarves, Hats & Bags by Francine Toukou.
100 Hats to Knit & Crochet by Jean Leinhauser and Rita Weiss.
The Harmony Guides: Crochet Stitch Motifs: 250 Stitches to Crochet edited by Erika Knight.
220 More Crochet Stitches: Volume 7 (The Harmony Guides).
The Weekend Crafter: Crochet: 20 Simple and Stylish Designs to Wear by Jane Davis.
Jackets, Wraps & More edited by Carol Alexander.
Crochet in No Time by Melody Griffiths.
Hip to Crochet: 23 Contemporary Projects for Today's Crocheter by Judith L. Swartz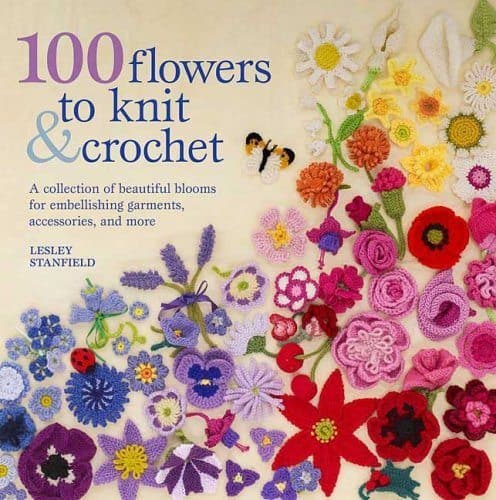 100 Flowers to Knit & Crochet: A Collection of Beautiful Blooms for Embellishing Garments, Accessories, and More by Lesley Stanfield.
Vickie Howell's Pop Goes Crochet!: 36 Projects Inspired by Icons of Popular Culture.
Twinkie Chan's Crochet Goodies for Fashion Foodies: 20 Yummy Treats to Wear.
Tasty Crochet: A Pantry Full of Patterns for 33 Tasty Treats by Rose Langlitz.
Kooky Crochet: 30 Remarkably Wacky Projects by Linda Kopp.
Stitch 'N Bitch Crochet: The Happy Hooker by Debbie Stoller.
Positively Crochet!: 50 Fashionable Projects and Inspirational Tips by Mary Jane Hall.
Creepy Cute Crochet: Zombies, Ninjas, Robots, and More! by Christen Haden.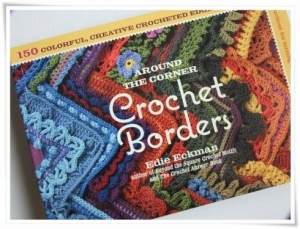 Around the Corner Crochet Borders: 150 Colorful, Creative Edging Designs with Charts and Instructions for Turning the Corner Perfectly Every Time by Edie Eckman.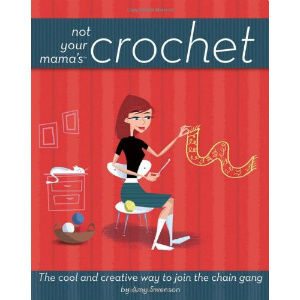 Not Your Mama's Crochet: The Cool and Creative Way to Join the Chain Gang by Amy Swenson.
Uncommon Crochet: Twenty-Five Projects Made from Natural Yarns and Alternative Fibers by Julie Armstrong Holetz.
Crochet Master Class: Lessons and Projects from Today's Top Crocheters by Jean Leinhauser.
Yarn Bombing: The Art of Crochet and Knit Graffiti by Leanne Prain